Obama is about to have a press conference and, no doubt, he will praise himself and explain what he has accomplished and how better off we and the world are since he became president and how he and his policies of weakness saved the world from the disaster of GW and those nasty, obstructionist Republicans.
Were I there I would ask him the following:
a)You seem to be treating Trump and the transition as you did Netanyahu. Can you explain why you, through your press secretary, have accused Trump of knowing Putin was engaged in throwing the election Trump's way and never raised this serious matter during the campaign?
b) Your popularity has remained high and usually transfers to a party's candidate but in the case of Hillary it did not. Please explain why and how much did Putin play in preventing this or was it GW, Comey or anyone else?
c) Were you an electoral participant would you vote for Trump if your state voted for him?
d) You have been vitally interested in your legacy so what impact will your many failures, the latest being Aleppo, have? (See ALEPPO below.)
e) Do you have a problem with the comment "lead from strength" and if not why have you led from weakness?
f) Have either you or Hillary ever heard about Harry Truman's "the buck stops here" and do you believe either you and/or Hillary are ever responsible for anything you do?
Well, I listened off and on to what Obama had to say and, without being harsh, these are a few things I believe I heard and have concluded once again.
a) Yes, Obama began by ticking off his accomplishments which, if you believe him, takes a very big stretch and/or leap of faith for me. He ended by chastising Republicans.
b) He outlined, in response to a question about Syria and Aleppo, the various things he thinks about every time he is faced with a challenge. If I am correct about my sense of what I heard, he seems to have listed a series of reasons why he did not act more forcefully or at all and he came across like Gulliver. In other words, his list of constraints are so awesome they allow him to justify doing nothing in almost every instance because doing something would not be sustainable,it would carry big risks, we are not up to the challenge because we might not be successful and the risks entailed could lead to conflict(s). (See Aleppo below)
I believe Obama sees everything through the eyes of a "community organizer" and he places a lot of emphasis on a kumbuyah (sp?) approach, ie. just everyone get together, hug, kiss and make up and everything can be resolved through negotiation and diplomacy so conflicts can be avoided because it is the moral and adult way to behave.
Obama talks like a brilliant pragmatist, he thinks in a protective manner and acts like a hesitant know it all. Consequently it is little wonder why his presidency failed because he truly believes he is an exalted who can drink his own bathwater.
Trump has a more practical common sense approach toward our many problems and what needs to be done but he too can fall on his own sword because , like Obama, Trump has a "uge" ego and based on his many clever accomplishments he might also believe he too can drink his own bathwater or even walk on it.
It is one thing to comment what you will do and another to do it and then have to respond to the blow back and consequences of your decision.
In several weeks those with their own agendas will assert themselves and the battle of peacocks will begin led by a new president and biggest peacock of all.
When big egos clash one can never tell whether the results will be good for America. One can only hope.
Another problem relates to the monsters Congress created by establishing various agencies that seem to believe they answer to no one, not even Congress, as we recently have learned. Those who run them have proven they are impervious to requests from Congress, lack any fear about consequences for not telling the truth and ,worst of all, have utter contempt for being told by Congress and/or Federal Courts they cannot make laws beyond the instructions enumerated by Congress.
Trump is about to experience how impotent the president actually is when it comes to getting something done the way he wants because Government is "uge" and bigness protects those inside the giant circus tent, whose jobs are protected and whose employment outlasts those they theoretically serve. Time will tell. It always does.
+++
Why Tillerson? (See 1 below.)
Until Trump is president and begins his foreign policy initiatives it is impossible to actually decipher what it will be and how his various intelligence and Sec. of State appointments will either conflict and/or disagree with or influence his thinking.
There are a lot of potential contradictions based on Trump's campaign commentary but if he wishes to challenge both Iran and ISIS then how can he maintain an accommodating relationship with Putin and Russia which supports Iran and eagerly seeks doing business with Iran?
If Trump wishes to improve our relationship with Israel and help that nation protect itself from various realistic existential threats then how can Trump not challenge Iran and ISIS and not irritate any future relationship with Putin and Russia?
Today China's theft of our underwater drone equipment can be seen as piracy and an act of war. Since it happened on Obama's watch what he does or fails to do (the latter is more likely judging Obama's constant feckless behaviour) will impact and/or shape Trump's own response. (See 1a below.)
Will Trump escalate by taking action that sends a clear message to China which seems increasingly bellicose? If not, then Trump can expect more escalation on the part of China who knew they could challenge Obama without any consequences.
With respect to Trump's appointment of Tillerson can he change his spots from negotiating deals that favored Exxon and begin to negotiate favorably on behalf of America's broader interests? I do not question Tillerson's competence but, as with others, I am concerned about his ability to wear another hat which puts him in conflict with his former employer. What is the relationship Tillerson will have with former Governor Perry who is due to become Energy Secretary?
I also have been consistent in suggesting I anticipate some external event that will re-direct the next president's attention away from domestic issues, Could the foundation for this assumed event be in the making? Stay tuned because I believe we are about to find out.
===
Are Obama's secret resettlement initiatives going to cause a delayed reaction that we will regret? (See 2 below.)
+++
Vetting: Just a few personal comments about vetting and some of the contradictions. The Trump's Cabinet selections are going to be and should be vetted in a serious and thorough manner, far more rigorous than our State Department does regarding potential Muslim immigrants who later become domestic terrorists or susceptible to their conversion efforts.
Furthermore, Trump's appointees are being vetted by politicians who never endure the level of vetting they impose on those who appear before them.
Just some random thoughts. You decide.
+++
It is snowflake time throughout the land. Please click on Save The Snowflakes Foundation, listen and then please contribute:
Please, click on the image below, and then watch the video to learn more about what you can do to help.
Now that we are nearing Christmas I want to make this analogy in response to whiny Liberals who continue to cite "alt right" as the greatest threat since Gore invented climate change and made millions off the cult he created.
Lets say Trump is like a Merry Christmas tree that once was displayed in the public square before PC'ism morphed it into Happy Holiday crap and people from all walks of life in the town passed by and hung their own bauble on the many wonderful branches.
Some of the baubles were offensive so to correct this the town fathers/mothers took the tree away and blamed the orchard grower for cultivating offensive trees and called him bad names like racist etc..
Obama blamed GW for everything until it no longer had currency. I wonder how long everything Trump does is blamed on his having revived "alt righters" and for bringing them out of their sewers and caves?
+++
The new American Amb. to Israel is not the first who is Jewish. The prospects are that this one will be different. Hooray!!! (See 3 below.)
Dick
++++++++++++++++++++++++++++++++++++++++++++++++++++++++++++++++++++++++
ALEPPO:
Aleppo: How the Syrian regime won the tragic, symbolic battle
Before the rebellion began in 2011 against Bashar al-Assad, Aleppo was a center of Syrian culture and history.
"The battle for Aleppo will end this stalemate," Syrian rebel commander Abdulkader Saleh told reporters at a news conference in Istanbul in September of 2012. "They [the Syrian regime] are bombing us with jets. We will solve this by destroying airports and air bases." The Syrian rebels were confident of success, seventy percent of Syria's largest city was under their control.
Before the rebellion began in 2011 against Bashar al-Assad, Aleppo was a center of Syrian culture and history. With its towering ancient citadel, it's medieval romantic gates, old shops with wooden panels, tourists enjoyed its welcoming atmosphere. You "could sit in the open-air cafes below the walls and admire the towering gateways," recalled the Guardian's Jonathan Steele in 2015. Even after the city became a battleground writers remarked that the cafes were still full of people and normal life, as much as it could be, survived.
Under Hafez al-Assad the city grew from 600,000 in 1970 to 2 million residents in 2000. Around eighty percent of the inhabitants were Sunni Muslims and many of the rest Christians. Much of the Jewish population of Aleppo, which once numbered 6% of the city, fled after a pogrom in 1947. The elder Assad dealt brutally with any opposition. In 1982 he crushed a Muslim Brotherhood uprising in Hama by destroying parts of the city. When Bashar al-Assad came to power some thought he would liberalize the country, but he eventually embraced the same dictatorial policies of his father. Nevertheless, when the Arab Spring reached Syria in 2011 it seemed as if Assad would fall the same way Tunisia's Zine El Abidine Ben Ali and Egypt's Hosni Mubarak had.
When Assad's soldiers began shooting protesters the rebels picked up arms. "I'm a secularist, an atheist…at the start I was totally against militarization. Now I support it. I realize the regime can't be toppled by peaceful means," Basel al-Junaidi told Robin Yassin-Kassab and Leila al-Shami in their book Burning Country. "I was there in 2012," recalls Mohammed Ruzgar, a Syrian writer. "The neighborhoods under opposition control were the poor ones." Jonathan Spyer who visited Aleppo in September 2012 wrote at The Weekly Standard that the rebels may have been successful in capturing part of the city but they were fragmented. "The rebel forces in Aleppo consist of a large number of independently constituted battalions, each gathered around a particular neighborhood and a particular commander." Many of the fighters were from the surrounding countryside. "There are many non-Islamist fighters and commanders among the rebels. But the best-organized and the only ones with a clear vision of Syria beyond Assad in the crucial Aleppo front, are the Islamists."
Aleppo was one of the best-documented parts of the Syrian war because it was easily accessed by journalists and aid groups from Turkey's border-crossing at Kilis, only 57 kilometers away. As the war continued, with its multiplicity of rebel groups, some Islamists in and around Aleppo began kidnapping foreigners, especially journalists. In June 2013 French correspondent Didier Francois and photographer Edouard Elias were kidnapped on their way to Aleppo from Turkey. John Cantlie was kidnapped the first time in July 2012 near the Bab al- Hawa border crossing. On August 4, 2013 Steven Sotloff was captured on the way to Aleppo. He was beheaded by ISIS in September 2014. More than two dozen westerners, including aid workers and journalists were held at the Aleppo Children's Hospital alongside Theo Padnos, James Foley and Cantlie. They were traded between groups such as the Nusra front (Al Qaeda in Syria) and some ended up in the hands of Islamic State. Many of those who tortured them and executed them were foreign Jihadists, ostensibly opposing Assad, but in fact seeking to turn Syria into another Taliban-like hellhole.
"The revolution died in Aleppo," Charles Glass titled one of his chapters in the book Syria Burning. In many ways the attack on foreign journalists and aid workers was symbolic of this slow death. Those abducted were mostly men and women who were sympathetic to the rebellion, telling its stories, even raising money for hospitals, and then held in a hospital-turned-prison.
In 2013 an emboldened Assad used chemical weapons in Damascus and the British and Americans threatened airstrikes. But reticence to get involved in yet another foreign war tied the hands of David Cameron and Barak Obama. The West would only use diplomacy to confront Assad. The regime correctly understood the threats by those like John Kerry would not be backed up by force. For instance when Kerry claimed in September 2016 that "if the Assad regime decides to break this cease-fire, then that's their last shot," Syrian government airstrikes kept rolling ahead.
The rise of ISIS in 2014, the brutalities it inflicted in Iraq and the beheadings it carried out helped seal the fate of Aleppo. Western attention, which already had decided not to remove Assad by force, shifted to fighting ISIS. The US did embark on a program to train Syrian rebel fighters, some of whom also received support from Qatar, Saudi Arabia, Turkey and Jordan. But this effort was never on a large scale and the forces that were trained were small and incompetent. In the most embarrassing incident 70 rebels from a group called Division 30 surrendered to Nusra and handed over their weapons after crossing from Turkey toward Aleppo.
"If there were not Shia militias the regime would not be able to progress through neighborhoods in Aleppo," said Ruzgar in an online message. Assad received key support on the ground from Hezbollah, Iran and a recruiting network of Shia militias that stretched as far as Afghanistan. The Iranian-backed fighters in Aleppo were well trained. This gave Syria's demoralized army breathing space after years of war. He was bolstered especially by Russian airstrikes beginning in the fall of 2015. Once Russia understood the West would not intervene, it began its intervention in full, with air forces, an aircraft carrier and special forces.
Turkey also read the future and realized that only its own intervention could shore up the rebel groups it supported. Turkey was strained by hosting millions of Syrian refugees, many of whom used it as transit to Europe. Its intervention along the border in August 2016 however was not designed to save Aleppo, but to frustrate attempts by Kurdish backed groups from increasing their presence on the Turkish border. The rebellion might survive in some minor form, but its beating heart in Aleppo would be sacrificed.
By early 2016 the Syrian regime was able to spread its message that in Aleppo it was fighting "extremists, terrorists and al-Qaeda." Turkey's border had been the main transit point for thousands of ISIS volunteers. Turkey's initial unwillingness or inability to regulate the kind of support going into Syria between 2013 and 2015 helped feed the chaos and extremism that ate away at the rebellion. Assad had a well-oiled support network abroad of commentators who supported Syria's "axis of resistance" and "anti-imperialist" stance, asserting that the Syrian regime was the last Arab nationalist country standing against Israel and Damascus was portrayed as a secular regime in a sea of Islamism.
The reality is that Aleppo has been bombed into submission. By July the regime and its allies had cut off Eastern Aleppo and its 300,000 residents. "Aleppo is our Guernica and some are cheering on the Luftwaffe," wrote Idrees Ahmad, a lecturer at Stirling University. The siege tightened this December and now it appears all that is left is to evacuate the last rebel fighters and the civilians. It will never be known how many have died in the city, tens of thousands certainly is not an unfair estimate. They are just some of the 11 million Syrians displaced by war and the 600,000 or more killed.
"It is a victory for the regime's morale more than a military one," says Ruzgar. Like many others he is waiting for the next US administration. But Donald Trump said in one debate with Hillary Clinton he was skeptical of the rebellion. "We don't know who the rebels are and we're giving them lots of money…If they ever did overthrow Assad, you might end up with someone as bad as Assad is, and he is a bad guy."
What Aleppo has proven is that in the 21st century a regime like Assad's can get away with any human rights abuse, even the scorched earth of most of it's own country, while the world watches on Youtube and Twitter and does little. We have also learned of allowing Islamists to become fellow-travellers in populist causes. Eventually the Islamists hijack them, besmirch their image and can turn them into the kind of horrors ISIS unleashed. Supporting a free Aleppo was a worthy cause, its fall to the regime and the extremism that was allowed to grow there are symbolic of the tragedy of the Middle East in general, cementing Russian power and Iranian influence, and putting another nail in the coffin of diversity that was once the region.
++++++++++++++++++++++++++++++++++++++++++++++++++++++++++++++++++++++++
1)
COLUMN-The Case for
Exxon's
Rex Tillerson as Trump's Secretary of State
by Amir Handjani Reuters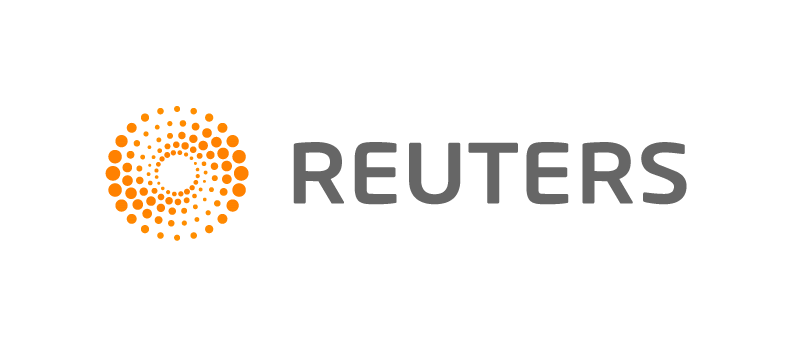 (Amir Handjani is a former energy executive and current member of the board RAK Petroleum PLC, an exploration and production company listed on the Oslo exchange. He is also a Senior Non-Resident Fellow at the Atlantic Council South Asia Center and Board Member of the Atlantic Council. The opinions expressed are his own.)

Dec 14 (Reuters) - Donald Trump has nominated Exxon Mobil chairman and chief executive officer Rex Tillerson to serve as his secretary of state. Having surrounded himself mostly with retired generals for national security positions, the president-elect has chosen someone with no previous government experience to be the nation's chief diplomat. But it would be

a mistake for foreign policy experts and political pundits to dismiss him for that reason.



Tillerson would not be the first secretary of state to come from the corporate world. George Shultz stepped down as president of construction and engineering giant Bechtel to lead President Ronald Reagan's State Department, although Shultz had previously served in the Nixon administration. Tillerson has been at the helm of the world's largest and most profitable publicly traded oil company for more than a decade.

Exxon has operations in more than 50 countries and is a symbol of America's economic might and commercial prosperity. It has deep and historic roots in the Standard Oil conglomerate founded by John D. Rockefeller in 1870. It would not be wrong to conclude that as the CEO of Exxon Mobil there are only a handful of global heads of state that have more access and influence than Tillerson.

I witnessed the respect Tillerson commands firsthand. Almost a decade ago, as a young energy executive attending an industry conference in Madrid, I noticed that when King Juan Carlos of Spain addressed the audience, most attendees carried on their business - some paid attention, but most did not. When Tillerson took the podium, the room fell silent, with attendees tuned in to his every word.

Tillerson will bring extensive management experience to the State Department, having run a $385 billion conglomerate that is involved in everything from oil and gas exploration, logistics and construction, to human resources, risk management, government affairs and research in alternative energies. Having to answer to shareholders and investors who demand results - or else they will insist he step down - could prove invaluable as he tries to navigate a sprawling, often inefficient government bureaucracy that is not as results-driven as the corporate world.

The adage goes that "oil is not found in nice places" and as such, Tillerson has found himself dealing with leaders of some of the world's most problematic regimes - men like Russian President Vladimir Putin and former Venezuelan President Hugo Chavez. The fact that he can successfully negotiate with them is an asset, not a liability.

While his relationship with Putin should be thoroughly vetted, it is shortsighted to suggest that because his company was heavily invested in Russia he would somehow be compromised while pursuing America's interests. As CEO of Exxon, he had a fiduciary responsibility to his shareholders to make sure the company was active in parts of the world that were energy-rich and delivered high returns. His responsibility was not to support or advance U.S. foreign policy goals abroad. If he is confirmed as secretary of state, however, his priorities will shift accordingly.
Global energy companies and Exxon peers such as Total, Shell and BP all have a heavy footprint in Russia. This is because Russia, since the end of the Cold War, has become a key energy exporter, just recently being knocked off its perch as the largest combined oil and gas reserve holder in the world - by the United States. Exxon not being an important player in Russian energy development would be like a global financial institution not having a presence in New York or London - they couldn't then claim the mantle of truly being "global."

Tillerson has a reputation for being tough and driven in defense of

Exxon's

interests. In Venezuela, for instance, when Chavez sought to expropriate

Exxon's

leases, he took Venezuela to international arbitration and won. Most other companies settled for cash buyouts rather than going through the hassle of litigation. As much as he opposed sanctions on Russia - as many American CEOs do because it hurts their bottom line - Exxon has abided by them.

Indeed, Tillerson's public statements indicate that he would be pragmatic in foreign affairs, more of a Republican in the mold of George H.W. Bush and Brent Scowcroft than Donald Rumsfeld or Dick Cheney. As a business executive, he has pushed for free trade and opposed sanctions that disadvantage American companies over their European and Asian counterparts. There is little in his tenure at Exxon to indicate that he would not be a zealous advocate for America's foreign policy with the same rigor he showed while making Exxon the dominant energy company in the world. In fact, he could prove to be the "velvet glove" in Trump's national security team, while retired generals with an appetite for military force - such as Michael Flynn and James Mattis - are behind him.

Trump campaigned and won the presidency on a platform of radically changing how Washington conducts domestic and foreign policy. He has stated that he wants corporate executives to serve in his cabinet because they know how to "win" and cut "better" deals than their predecessors who were mostly politicians with little real world experience. In nominating Tillerson, he will have fulfilled that goal. (By Amir Handjani)
1a)
China Captures a U.S. Navy Drone in the South China Sea
(
"
China Captures a U.S. Navy Drone in the South China Sea
is republished with permission of Stratfor.")
The Chinese navy has reportedly seized a U.S. Navy unmanned underwater vehicle (UUV) in the South China Sea, adding a new layer of tension to the two countries' uneasy relationship. According to several reports, China deployed a boat on Dec. 15 to capture the vehicle in waters 50-100 nautical miles northwest of the Philippines' Subic Bay port, just before the USNS Bowditch was preparing to retrieve the UUV. U.S. defense officials have said that Washington has requested, through the appropriate diplomatic channels, that Beijing return the vehicle. The incident comes amid increasingly harsh rhetoric between Chinese leaders and the incoming administration of U.S. President-elect Donald Trump, though frictions have been worsening between Washington and Beijing for years as the United States has sought to counter Chinese expansionism in the disputed waters.
The USNS Bowditch, a Pathfinder-class survey ship under the Naval Oceanographic Office's Maritime Sealift Command, is routinely deployed to survey and map the ocean floor. Though this mission is ostensibly civilian in nature, the data the ship collects also has useful military applications that are particularly relevant for submarine navigation. In its demand for the UUV's safe return, the United States asserted that the vehicle had been captured in international waters.
A similar dispute arose in 2009 when Chinese naval, maritime security and fishing vessels trailed and harassed the USNS Impeccable. The Impeccable, also a U.S. Navy maritime surveillance ship, was using towed arrays to map the seafloor and, as Washington later admitted, to track the paths of Chinese submarines. During the incident, a Chinese fishing boat tried to grapple the sonar dragging behind the U.S. ship. But there are two major differences between the 2009 and 2016 spats. First, in the most recent case, China nabbed a U.S. naval vessel, even if it was unmanned. Second, it did so far from Chinese shores. (In 2009, the Impeccable was underway near Hainan Island, the main base for Beijing's nuclear submarines.)
The latest episode appears to be a fairly bold move on China's part. By taking physical action in the South China Sea, Beijing could be trying to
assert its claims in the contested waters
, many of which were likely undermined by
the recent Permanent Court of Arbitration ruling
against China's artificial island construction. That said, based on statements by U.S. defense officials, the incident supposedly occurred more than 50 nautical miles from the Scarborough Shoal, China's nearest territorial claim. China is also, of course, attempting to address more direct security concerns. The underwater mapping that the Bowditch would have been engaged in can be used to support U.S. anti-submarine operations by identifying submarines' most likely paths and, in doing so, improve the targeting and efficacy of anti-submarine monitoring and patrols.
China's decision to take the UUV will certainly ratchet up tensions with the United States, though not to the same extent as in 2001, when Beijing held the crew members of a downed U.S. aircraft on Hainan Island. That incident, however, was accidental (even if Chinese jets were closely shadowing U.S. aircraft). This week's was not. The premeditated move may have been a calculated signal of China's willingness to pressure the United States, should
Washington reconsider its recognition of Taiwan
as it has hinted it may. Beijing may also be indicating that it has no intention of backing down from its assertive tactics in the South China Sea.
In the United States, the incident will no doubt inflame the heated political debate about how best to manage Washington's relations to China in the years ahead, particularly as Trump prepares to take office. Meanwhile, for Southeast Asian states already struggling to safeguard their maritime interests, their positions in the disputed waters will only grow more precarious. Given the location of the capture and China's blatant actions, according to U.S. allegations, the U.S. Navy will probably be compelled to respond by stepping up its presence in the South China Sea and providing armed escorts to U.S. surveillance vessels. This, in turn, could give rise to more posturing and harassment operations from China as Beijing pushes back against Washington's growing footprint in the Asia-Pacific region.
++++++++++++++++++++++++++++++++++++++++++++++++++++++++++++++++++++++++
2)
'SECRET' REFUGEE RESETTLEMENT TRANSFORMING AMERICA
'If they're not assimilating, then we're creating a huge Trojan horse'
Hohmann attempts to cut through the secrecy of the federal refugee resettlement program in his forthcoming book
"Stealth Invasion: Muslim Conquest Through Immigration and Resettlement Jihad."
He told Horowitz refugees are being placed in small cities all over the country – places suchas Stone Mountain, Georgia; Twin Falls, Idaho; and Rutland, Vermont – with no input from the local communities.
Once residents find out about the plan, it is almost always too late to stop it or even to ask any questions. And those who do ask questions are often castigated as bigots or xenophobes who hate refugees.
So native residents are left with a town they no longer recognize.
"Before long you end up with cities like Dearborn, Michigan, Hamtramck, Michigan, where your vote is going to be watered down and eliminated by a foreign culture," said Hohmann, referring to two cities with large Muslim populations.
Resentment among the native population grows whenever a refugee commits a crime and gets off with little or no punishment. Hohmann said that does happen in America as in Europe. He pointed to Twin Falls, Idaho, where three refugee boys raped a 5-year-old special-needs girl in an apartment complex. An elderly resident witnessed it when she walked in on it in the laundry room. Moreover, the oldest boy filmed the assault, so there was no lack of evidence.
But when some bloggers initially reported on the incident, they said the refugee boys were Syrians when they were actually from Iraq and Sudan. The establishment local media seized on that mistake to try and discredit the whole incident, according to Hohmann.
Horowitz, who also discussed refugee policy in his book
"Stolen Sovereignty: How to Stop Unelected Judges From Transforming America,"
said people tend to worry most about Syrian refugees today, but the Syrian resettlement program is relatively new. The U.S. admits more than 100,000 Muslim immigrants each year, and they come from a wide variety of countries. In fact, the U.S. continues to take in Somali refugees 23 years after their country collapsed into civil war.
It demonstrates that once a refugee admissions program starts, it doesn't stop, noted Hohmann.
"We've been getting 5,000 to 10,000 [Somali refugees] per year since the '90s," he said. "It's just unbelievable."
People can talk all they want about stricter vetting of incoming refugees, Horowitz opined, but that misses the point: The problem is the U.S. is importing people with a mentality that's antithetical to American values and cultivates a climate where people may become radicalized. He said it'
s
not that the U.S. is letting in known terrorists; it'
s
that it'
s
letting in people whose attitudes may lead them to terrorism someday.
"You listen to President Obama, and he'll say 99 percent of the world's Muslims are peaceful, and every time there's a terrorist attack that's just the 1 percent I guess," Hohmann said. "Well, you know, that's not what you find when you go out and talk to people."
He noted media personality Ami Horowitz once filmed a documentary in Minneapolis, a city with many Somali Muslims. Almost every Muslim the filmmaker spoke to said Shariah law should be supreme over the U.S. Constitution.
"Just because they're not all out committing terrorist attacks doesn't mean they're going to buy into our system and assimilate into American culture," Hohmann said. "And what does that tell you? Over time, the more we bring in, if they're not assimilating, then we're creating a huge Trojan horse here in America down the road."
Daniel Horowitz's solution for avoiding that Trojan horse is to be more selective about what types of immigrants allowed in. Again, he emphasized the answer is not to screen out known security threats but those who have the wrong mindset.
"Immigration's an elective policy, and there's a lot of supply," he pointed out. "A lot of people want to come here; everyone wants to come here. We should only bring in people who will affirmatively love America, cherish our values.
"Our Founders always referred to this in the context of immigration – you know, with all the hyphenated Americanism nowadays, there's one hyphenated American they always mentioned, and that's Republican-Americans. They wanted 'Republican-Americans.' It wasn't so much even about the welfare … but it was more so that they wanted people to assimilate into our political values."
+++++++++++++++++++++++++++++++++++++++++++++++++++++++++++++++++++++
3)
A different kind of ambassador to Israel
A Jewish ambassador to Israel who is more sympathetic to Israel than to the Palestinians, and who will respect the wishes of the Israeli public and government? Shocking!
I'm not being sarcastic. It really is shocking. Critics of Israel are so accustomed to Jewish ambassadors who harass and undermine the Israeli government, that the prospect of someone completely different has left them frothing at the mouth.
David Friedman, President-elect Trump's choice for ambassador to Israel, is completely unlike his predecessors. And that's what drives the critics of Israel crazy.
For many decades, the top tiers of the State Department and the diplomatic corps were closed to Jews. Everyone knew that their ranks were reserved for blue bloods and white shoes--people who came from the "right" segment of society and belonged to the "right" country clubs.
In the 1970s, though, a certain kind of Jew began to squeeze through the doors at Foggy Bottom. They had names like Daniel Kurtzer, Dennis Ross, Aaron Miller, and Martin Indyk. They were different than most Jews because they were stridently critical of Israel and were willing to devote themselves to forcing Israel to make one-sided concessions to the Arabs.
Indyk served as U.S. ambassador to Israel from 1995 to 1997 and again from 2000 to 2001. His haughty attitude was obvious from early on: he boasted to the Washington Post (2-24-97) that he saw his job in Israel as similar to "a circus master" who "cracks the whip" in order to "get [the animals] to move around in an orderly fashion."
Indyk's practice of interfering in Israel's internal affairs was notorious. In 1995, for example, he lobbied Knesset Members to oppose a law that would have reduced the chances of Israel surrendering the Golan Heights to Syria.
One shudders to think of the dangers Israel would face today if Indyk had his way and the Golan was in the hands of either the genocidal Assad regime or its genocidal ISIS opponents.
Indyk tried to pressure Israel's chief rabbi to oppose a housing project in a part of Jerusalem that Indyk wanted Israel to give up. He also tried to block the selection of a cabinet minister whom he thought was insufficiently dovish. Things got so bad that the chairman of the Knesset Foreign Affairs and Defense Committee took the unprecedented step of publicly declaring: "Ambassador Indyk needs to be reminded that he is not the British High Commissioner."
The appointment of the second Jewish ambassador to Israel, Daniel Kurtzer, in 2001, did not improve matters. Kurtzer repeatedly pressured Israel to remove security checkpoints (lest Palestinian travelers be inconvenienced) and make one-sided concessions on settlement construction (while never asking the Palestinian Authority to limits its illegal construction). He denounced Israel's budgetary allocations--an extraordinary act of interference in Israel's internal affairs. Kurtzer even publicly called on the Israeli public to put pressure on the government to make more concessions.
When Israel responded to Yasir Arafat's sponsorship of terrorism in the autumn of 2002 by besieging Arafat's headquarters in Ramallah, Kurtzer rode to the rescue of the arch-terrorist by demanding that the Israeli government end the siege. This took place nine months after Israel had captured Arafat's ship, the Karine A, with its fifty tons of weapons--the episode that revealed Arafat had never changed his terrorist spots. Yet there was the Jewish U.S. ambassador to Israel, nine months later, trying to rescue the mass murderer.
The third Jewish ambassador to Israel, Dan Shapiro, has not been much better. In an interview with Israel Army Radio last year, Shapiro indicated that U.S. support for Israel at the United Nations and other international forums was conditional on Israel accepting moving towards creation of a Palestinian state. that kind of linkage was all too reminiscent of the Indyk "crack the whip" approach.
Earlier this year, Ambassador Shapiro falsely claimed that "Israeli vigilantism in the West Bank goes on unchecked," that "Israel has two standards of adherence to rule of law in the West Bank-- one for Israelis and one for Palestinians," and that Israel's settlement policy "raises questions about Israeli intentions."
That was a thinly-veiled way of saying that Israel is not really interested in peace if it permits the construction of a kindergarten in Judea, Samaria, or many parts of Jerusalem. Shapiro's statements were so mean-spirited and inappropriate that Prime Minister Netanyahu himself issued a stinging rebuke: "The ambassador's statements, on the day when a mother of six who was murdered is buried, and on a day when a pregnant woman is stabbed - are unacceptable and wrong," the prime minister said.
So yes, David Friedman is going to be a very different kind of Jewish ambassador to Israel. Unlike his disreputable predecessors, Friedman will respect Israel's right to make its own decisions, instead of "cracking whips" and dictating to Israel how to behave. Friedman will be on the side of the exemplars of democracy and freedom in the Middle East, not the terrorists and the totalitarians. In short, Ambassador Friedman will work to strengthen ties between America and its loyal ally, Israel, instead of undermining them. What a difference!
Well, that's my two cents! Wishing you a Shabbat shalom!

Stephen M. Flatow
++++++++++++++++++++++++++++++++++++++++++++++++++++++++++++++++++++++++