Hanson on Obama. (See 1 below.)
---
A Democrat Senator also dumps on Obama! (See 2 below.)
---
David Bockel is a good friend and fellow memo reader and he sent me this speech his father gave yesterday. (See 3 below.)
---
It is that pesky UNWRA all over again! (See 4 below.)
---
So far, the Obama Administration seems they are indifferent about doing anything to rescue the Pakistani doctor who supplied them with the DNA information to help in the assassination of bin Laden and to assist his family as well.
This sends a message to all whose help we need we don't much care about your welfare and it should also send a signal to Netanyahu that he should heed.
Obama is in re- election mode and he still has room under his bus for those who get in his way.
---
When I posted this yesterday it did not transmit properly and I thought it worthy of being repeated. (See 5 below.)
---
I have said Obama is going down and I truly believe it. More are coming to think along these same lines.
Why? Because he has a basically failed record which even his fawning press and media can no longer hide. His personality is now out there for all to see and experience and it reveals him to be the weak leader, fraud and liar he always was and which I called attention to very early on in the 2008 campaign. (See 6 and 6a below.)
---
Reagan, Obama is not! (See 7 below.)
More "Oooops" from our incompetent and dysfunctional White House. (See 7a below.)
---
Our February 2013 speaker, John Fund, vets Obama's associates. (See 8 below.)
---
The Flame Virus is another reason why Obama continues to hold onto the long shot belief Iran will not be able to accomplish their nuclear goal.
N Koreans suffer and have been for years but the country continues to be ruled by tyrants indifferent to the suffering of their citizens. (See 9 below.)
---
No to Obamanomics! (See 10 below.)
Dick
---------------------------------------------------------------------------------------------------
A
s the campaign heats up, one problem is that we continue to meet lots of different Barack Obamas — to such a
degree
that we don't know which, if any, is really president.
I think the president believes that private-equity firms harm the economy and that their CEOs are at best indifferent and sometimes unsympathetic to the struggle of average Americans. I say "I think" because Obama has himself collected millions of dollars from such profit-driven firms, and uses their grandees to raise cash for his reelection. Cynical, hypocritical, or unaware? You decide.
I think the president is in favor of publicly funded campaign financing but against super PACs; but again I say "I think" because Obama renounced the former and embraced the latter. Are Guantanamo, renditions, tribunals, and preventive detention constitutional necessities or threats to our security? Some of Obama's personalities have said they are bad; others apparently believe them to be good.
One Barack Obama crisscrosses the country warning us that a sinister elite has robbed from the common good and must atone for destroying the economy. Another Barry Obama hits the golf links in unapologetically aristocratic fashion and prefers Martha's Vineyard for his vacation. So I am confused about the evil 1 percent. Obama 1 feels they have shorted the country and must now pay their fair share, while Obama 2 feels they are vital allies in helping the poor by attending his $40,000-a-plate campaign dinners.
Barry Obama respects those who make billions from Berkshire Hathaway, Microsoft, Apple, Google, and Facebook, but Barack Obama does not respect those who make billions from oil, farming, and construction. Is Wall Street the source of our national problems or the source of the president's political salvation? There is an Obama who runs against a prep-schooled mansion-living member of the elite; there is another Obama who was a prep-schooled mansion-living member of the elite.
I thought one Obama swore to us that borrowing $5 trillion was vital — Keynesian pump priming, stimulus, averting 8 percent–plus unemployment, and all that. But now another Obama claims that his serial $1 trillion deficits are proof not of "growth" of the sort that improved GDP and reduced unemployment, but rather of fiscal discipline that stopped reckless Republican spending. So Obama over the last four years brought both austerity that checked wild Bush spending, and also Keynesian growth that snapped us out of the Bush lethargy? Spending is saving? Record deficits are record fiscal restraint?
Lots of Obamas keep talking about civility and bringing us together; but lots more Obamas talk about punishing our enemies, emphasizing racial differences, and formally organizing supporters by racial groupings. An angelic Obama lectures about the end of red-state/blue-state divides; a less saintly Obama refers to xenophobic clingers, typical white persons, stereotypers, and arresters of children on their way to ice-cream parlors.
I recall that once upon a time Obama derided fossil fuels, bragging that "millions of new green jobs" would accrue from subsidizing wind and solar power and "bankrupting" coal companies, as energy prices would accordingly "skyrocket." But then once upon another time, Obama bragged that on his watch we are pumping more oil than ever before, apparently because private firms ignored his pleas and drilled despite his efforts to shut down leasing on public lands. So we are to credit Obama for stopping oil leasing on public lands, which forced greater production on private lands, while being impressed that he lost billions subsidizing doomed solar and wind companies? When the government fails to promote new energy, that constitutes success because those outside the government then must do more? Do the various Obamas represent both the good but failed intention and the bad successful one?
Unfortunately, the paradoxes involve more than just the usual flipflopping of all politicians. They strike to the heart of who is, and is not, Barack Hussein Obama.
The fringe Birthers made outlandish claims for years that Obama was not born in the United States and therefore was not eligible to be president. But suddenly, after nearly four years of his presidency, we discover that for over a decade and a half Obama's own publicity bio listed him as Kenyan-born. Why and how did this happen — given that authors customarily write their own autobiographies and have annual opportunities to edit them? Did Obama think that to fudge an identity might make his book on a mixed-race heritage more saleable in 1991, and then himself more exotic as a state legislator and senator in the ensuing 16 years — but for some reason not as a presidential candidate?
What is real and what is not? The Obama "composite" girlfriend who sort of existed and sort of did not? Was there one Obama named Barry and another who became Barack, one with the middle name Hussein that was taboo to utter in the campaign of 2008 and another with the middle name Hussein that after January 20, 2009, was supposed to resonate in the Muslim world?
One Obama was the constitutional-law professor at the prestigious University of Chicago; another was a part-time lecturer who never published and was rarely seen or heard at the law school. One Obama was a brilliant Harvard Law Review editor; another never wrote an article. One Obama had the highest IQ of any entering president and was indeed the smartest man we ever elected commander-in-chief; another Obama proved it by not releasing his college transcripts. One Obama is the fittest and most energetic of recent presidents; another Obama is the most secretive and reluctant about proving it through the customary releasing of medical records.
To be fair, Barack Obama wrote a memoir explaining how he had no identity, given the absence of his father, the serial trips of his mother, and his need not to be biracial, but sometimes black, sometimes white, in the manner that he had to be and not to be part of the Rev. Jeremiah Wright's Chicago community, and to vote present in the Illinois state legislature in order to be for and against what you must be for and against. Dr. Barack and Mr. Obama can both dutifully attend worship services "every Sunday" at Trinity United Church of Christ and emulate the pastor's writing and speaking — and yet only occasionally drop in, to get married and to hear sonorous platitudes about self-help and healing.
Is Obama just the usual chameleon politician? Or is Obama emblematic of postmodern America, where there is no truth, but, like an Elizabeth Warren or a Ward Churchill, we legitimately are who we declare we are — and then again are not what we are when we choose not to be? Or is Barack Obama not a metaphor for much of anything other than the fact that it is harder to be president of the United States than to be at Harvard or Chicago Law School, the Illinois legislature or the U.S. Senate, where everyone declared that you did everything by doing not much at all?
—
---------------------------------------------------------
2)
Four More Years?
If you think the first Obama term has been bad, just wait.
Before being elected in 2008, Barack Obama said: "We are five days away from fundamentally transforming the United States of America." That belief has turned out to be wholly accurate. America has been greatly transformed by all areas of this administration's policy goals and actions.
The most significant policy change during President Obama's first term was his health-care "reform," the movement of 17% of our economy from the marketplace of ideas and physician-patient decision-making to control and management by the federal government. The Supreme Court is now considering whether ObamaCare is constitutional, and is expected to decide by the end of June.
ObamaCare is a huge governmental mandate, the impact of which we are just beginning to feel. If the Supreme Court upholds the law, full government control of health care will start next year, with the new ObamaCare taxes on investment income. The individual mandates and other rules and regulations will begin in 2014. If the court upholds ObamaCare and Mr. Obama is re-elected in November, the scope and size of our government's control over health care will increase dramatically.
A second Obama term would guarantee no repeal or significant repair of ObamaCare for at least four more years, allowing it to push its tentacles into every aspect of our health care. It will give the health and human services secretary free rein in her decisions about new mandates and about which organizations or entities can be granted exemptions from them. This would give her and the president a new way to reward favored special interests.
The second negative policy impact of the president's first term is the large and unsustainable increase in federal spending and debt. Annual spending increased from $3 trillion in 2008 to $3.5 trillion in 2010, and the Obama plan is to grow it to $5.5 trillion a year less than a decade from now. Deficits averaging $1.3 trillion a year have been the rule so far, and that thinking—and perhaps worse—would be with us for a second Obama term.
Mr. Obama's first term commenced with an $800 billion "stimulus" giveaway to the favored constituencies of the liberal left. Then the excessive spending that created the deficits continued. The president's recent budgets have been so far from the mainstream that Congress, including Democrats, has had little interest in supporting them. If Mr. Obama is re-elected and no longer constrained in his policy proposals by the need to keep independents in his camp, there will be continued squandering of the nation's fiscal resources. All of this will lead to even more burdens on individuals, families and businesses, not to mention future generations.
Increasing entitlement spending on Social Security, Medicare, and Medicaid is a huge threat to our economic future, yet any suggestion reform do gets a very healthy dose of Obama demagoguery. So these issues would no doubt go unanswered in a second term.
Tax policy is the other substantial change coming to us if there a second Obama term. The White House made one good decision in its first term by extending the Bush tax cuts for two years, an idea that came to pass after the drubbing the president's party took in the 2010 congressional elections. But the current promise that the Bush tax cuts will end two months after the coming election surely means that if the president wins, taxes for a large number of Americans will rise. That would have a negative impact not just on those individuals and families but on the economy as a whole, stifling job creation and harming people and businesses across all income levels.
The other decision the administration has made is to reduce the availability and affordability of the energy used by American businesses and individuals. The goal is to make energy scarcer, more expensive and firmly controlled by the federal government. The capturing of natural gas via fracking has been a huge success story. Yet the federal government is to embrace it and appears to want to restrict and regulate all of it. Add in the federal government's clamp-down on power production from coal, its slowness in the approval of oil- and gas-drilling permits, and its disapproval of the Keystone pipeline, and we can see what the administration will continue to do in a possible second term. All that will add to continual lower supplies and make energy more expensive for American businesses and individuals.
From ObamaCare, excessive spending, increased debt and lack of effort on reforming entitlement programs, to flawed policies on taxes and energy, this administration's efforts have hurt our economy, stifled job creation, and taken away many of the freedoms and characteristics that have made America great. It would be foolhardy to expect this administration to do a 180 if granted a second term. It would also be foolhardy to ignore the question of what eight years of such policies will do to America.
One final thought on what lies behind the very negative impact of the president's first term is the increasing jadedness on the part of Americans. The president many people felt would unite the country has instead used one wedge issue after another to divide our people along the lines of income, race, sex and class. This setting of one group against another is part of the re-election process and prospects. It may lead to a more difficult, divisive, and nastier election than we have seen in a while. And that may in turn mean an more difficult time for whoever is president in 2013.
-------------------------------------------------------------3)
REMARKS FOR
ROSWELL
MEMORIAL DAY EVENT
Major
General , USA
(Ret)
I AM HONORED THAT YOU INVITED ME TO MAKE BRIEF REMARKS ON THIS IMPORTANT DAY. AND THANKS FOR THAT NICE INTRODUCTION. I THINK I MIGHT HAVE LIKED IT BETTER IF YOU HAD JUST SAID, OUR SPEAKER IS DAVID BOCKEL, AND HE WAS ON TIME. TWO YEARS AGO IN WASHINGTON I WAS INVITED TO SPEAK AT A MEMORIAL DAY REUNION OF MY OLD VIETNAM OUTFIT, THE 199TH LIGHT INFANTRY BRIGADE. MY WIFE AN I SHOWED UP ON TIME AND IT WAS A REUNION OF THE 199TH LIGHT INFANTRY BRIGADE. BUT, THERE WERE TWO DIFFERENT REUNIONS THAT YEAR– WE SHOWED UP AT THE ONE AT THE DOUBLETREE. WE WERE SUPPOSED TO BE AT THE ONE AT THE HOLIDAY INN.
MY THANKS TO THE CITY OF ROSWELL AND THE ROSWELL ROTARY CLUB. I AM ALSO A ROTARIAN AND THERE IS NO FINER ORGANIZATION IN THE WORLD WHICH MAKES THIS EVENT EVEN MORE MEANINGFUL TO ME.
I USED TO BE SOMEWHAT OFFENDED THAT PEOPLE WOULD WISH OTHERS A "HAPPY MEMORIAL DAY." IT IS NOT A HAPPY DAY. IT IS A DAY OF REMEMBRANCE.
HAVING SAID THAT, I WANTED TO LET YOU KNOW HOW I ALMOST WISH THAT THE SPEAKER YOU INVITED LAST YEAR WAS HERE TODAY SO I COULD MEET HER IN PERSON. AS MANY OF YOU ALREADY KNOW, DONNA ROWE WAS A NURSE IN VIETNAM AROUND THE SAME TIME I WAS THERE. BUT I DIDN'T KNOW ABOUT HER UNTIL A FEW WEEKS AGO WHEN I WAS IN WASHINGTON, DC AND HAD AN OPPORTUNITY TO VISIT THE MUSEUM OF AMERICAN HISTORY. IN THE VIETNAM EXHIBIT THERE IS A VIDEO ABOUT DONNA ROWE AND HER RESCUE OF A VIETNAMESE BABY. I WATCHED THIS VIDEO FROM START TO FINISH NOT KNOWING THAT SHE LIVES IN THE ATLANTA AREA. AND, I HOPE THAT IF YOU GET TO WASHINGTON YOU VISIT THE MUSEUM OF AMERICAN HISTORY ON THE MALL AND SEE THE VIDEO FOR YOURSELVES, IF YOU HAVEN'T ALREADY. THAT IS THE SORT OF HERO YOU HAVE LIVING RIGHT HERE AMONG YOU. AND, THAT MAKES FOR A "HAPPY MEMORIAL DAY" STORY. ONE OF MY FAVORITE TELEVISION PROGRAMS WAS "CHINA BEACH" WHICH RAN ABOUT 20 YEARS AGO. IT WAS ABOUT VIETNAM AND ARMY NURSES. DONNA ROWE'S STORY WOULD HAVE MADE A GREAT EPISODE FOR THAT PROGRAM. THERE ARE FEW PEOPLE I LOVE AND RESPECT MORE THAN ARMY NURSES.
SINCE I AM ALSO A VIETNAM VETERAN YOU MIGHT THINK THAT I AM GOING TO TALK ABOUT THAT WAR. AFTER ALL, WE'VE HONORED THE "GREATEST GENERATION" OF WORLD WAR II. AND WE ARE IN LOVE WITH MEMBERS OF TODAY'S MILITARY WHO HAVE PERFORMED AND CONTINUE TO PERFORM THEIR DUTIES WITH SUCH DISTINCTION IN BOTH IRAQ AND AFGHANISTAN. SOME WOULD SAY THAT THE LOVE THAT IS BEING HEAPED ON TODAY'S MILITARY STEMS FROM GUILT OVER HOW BADLY THE RETURNING VETERANS OF THE VIETNAM WAR WERE TREATED. THERE MAY BE AN ELEMENT OF TRUTH TO THAT. BUT I DO BELIEVE IT IS IMPORTANT FOR ALL TO KNOW THAT TODAY'S SERVICE MEMBERS ARE AMONG THE MOST PROFESSIONAL, BEST EDUCATED, PATRIOTIC, DEDICATED MEN AND WOMEN THAT HAVE EVER WORN THE UNIFORM. THEY DESERVE ALL THE HONOR AND PRAISE THAT IS GIVEN THEM. AND, IN SPITE OF WHAT MANY MAY SAY, THEY ARE NOT "VICITMS." MORE LIKELY THEY ARE WHAT THE MAJORITY OF AMERICANS WISH THEY COULD HAVE BEEN. IN CASE YOU AREN'T AWARE, ONLY ABOUT 1% OF AMERICANS TODAY SERVE IN THE MILITARY. AND, LESS THAN 20% IN CONGRESS AND 6% OF ALL AMERICAN CITIZENS HAVE EVER WORN THE UNIFORM. SO, DON'T EVER CONSIDER TODAY'S HEROES AS VICTIMS. THEY REPRESENT SOME OF THE MOST UNSELFISH AMONG US.
BUT I DON'T WANT TO TALK ABOUT TODAY'S MILITARY. AFTER ALL, THIS IS MEMORIAL DAY. WHAT I AM GOING TO DO IS TO GIVE A TRIBUTE TO A SEGMENT OF YESTERDAY'S MILITARY THAT DOES NOT GET ALL THE PRAISE IT DESERVES. YOU DON'T HEAR MUCH ABOUT THEM EVEN THOUGH MANY WERE OR ARE YOUR PARENTS AND GRANDPARENTS. SOME HAD JUST RETURNED FROM ONE OF THE WORST CONFLICTS IN AMERICA'S HISTORY ONLY TO BE CALLED TO THE COLORS ONCE AGAIN TO FIGHT IN A WAR THAT WAS THE RESULT OF AN ILLEGAL INVASION OF A SMALL COUNTRY IN THE FAR EAST. AND IT IS A WAR THAT HAS NOT YET OFFICIALLY ENDED. I AM TALKING ABOUT THE KOREAN WAR. TO THIS DAY THERE HAS BEEN NOTHING MORE THAN A SHAKY ARIMISTICE. IN THE VIETNAM WAR, WHICH LASTED FROM 1964 UNTIL 1975, OVER 10 YEARS, THERE WERE MORE THAN 58,000 AMERICAN DEATHS FROM THE NEARLY 3 MILLION WHO SERVED. CONTRAST THAT WITH THE KOREAN WAR WITH COMBAT OCCURING FOR ONLY 3 YEARS. THE RESULT WAS NEARLY 37,000 AMERICAN DEAD FROM THE OVER 5 MILLION WHO SERVED.
THE BEGINNING OF THE WAR WAS HIGHLIGHTED BY A CATASTROPHE KNOWN AS "TASK FORCE SMITH" NAMED FOR LIEUTENANT COLONEL CHARLES SMITH, A DECORATED VETERAN OF WORLD WAR II. THE TASK FORCE WAS MADE UP OF AN UNDERSTRENGTH, UNDER-EQUIPPED FORCE OF JUST 400 SOLDIERS FROM THE 24TH INFANTRY DIVISION WHICH, BY THE WAY, USED TO BE HEADQUARTERED AT FORT STEWART, GEORGIA UNTIL AFTER OPERATION DESERT STORM. THIS SMALL CONTINGENT OF SOLDIERS WAS UP AGAINST A FORCE OF NORTH KOREAN SOLDIERS 10 TIMES THEIR SIZE BACKED BY 34 SOVIET TANKS. THE TASK FORCE HAD NO ANTI-TANK WEAPONS AND WHAT THEY DID HAVE WAS OUTDATED OR OBSOLETE. THE RESULT BEING THE LOSS OF ALMOST ½ ITS FORCE. I QUOTE FROM THE U. S. ARMY'S WEB SITE:
"Task Force Smith was one of the first combat units that arrived in Korea from Japan by air. With 540 American Soldiers from the 1st Battalion, 21st Infantry and A Battery, 52nd Field Artillery Battalion, 24th Infantry Division, it was named after its commander, Lt. Col. Charles B. Smith. During that first fight, called the Battle of Osan, American Soldiers were outnumbered almost 10 to 1. They attempted to stop nearly 5,000 advancing enemy soldiers and 34 Soviet-built tanks with a limited amount of anti-tank weaponry." IT WAS A STUNNING AND EMBARASSING DEFEAT FOR THE UNITED STATES ARMY.
ONE OF THE GREATEST STORIES TO COME OUT OF THAT WAR WAS THE SAGA OF PRIVATE TIBOR RUBIN. RUBIN IS STILL ALIVE AT THE AGE OF 83. IN 1948, TIBOR RUBIN, A HUNGARIAN JEW, CAME TO THE UNITED STATES AFTER BEING A PRISONER IN A GERMAN CONCENTRATION CAMP IN AUSTRIA IN WORLD WAR II. IN 1950, SPEAKING VERY LITTLE ENGLISH, RUBIN ENLISTED IN THE UNITED STATES ARMY IN ORDER TO EARN HIS CITIZENSHIP AND RECEIVE TRAINING TO BECOME A BUTCHER. SUDDENLY HE FOUND HIMSELF IN A WAR IN A COUNTRY HE HAD NEVER HEARD OF. HERE IS A QUOTE REGARDING HIS SERVICE IN KOREA:.
By July of that year,
Private First Class
Rubin found himself fighting on the frontlines in Korea with I Company, Eighth Regiment,
First Cavalry Division
. According to lengthy affidavits submitted by nearly a dozen men who served with him, mostly self-described "country boys" from the South and Midwest, an anti-Semitic sergeant consistently "volunteered" Rubin for the most dangerous patrols and missions.
On one such mission, according to the testimonies of his comrades, Rubin secured a route of retreat for his company by single-handedly defending a hill for 24 hours against waves of North Korean soldiers. For this and other acts of bravery, Rubin was four times recommended for the Medal of Honor by two of his commanding officers. Both were killed in action shortly after, but not before ordering Rubin's sergeant to begin the necessary paperwork to secure the medals for Rubin. Some of Rubin's fellow GIs were present when the order was issued, and all are convinced that the sergeant deliberately ignored the orders. "I really believe, in my heart, that [the sergeant] would have jeopardized his own safety rather than assist in any way whatsoever in the awarding of the medal to a person of Jewish descent," wrote Corporal Harold Speakman in a notarized affidavit. RUBIN'S STORY CONTINUES:
Toward the end of October 1950, massive Chinese troop concentrations crossed the border into North Korea and attacked the unprepared Americans. After most of his regiment had been wiped out, the severely wounded Rubin was captured and spent the next 30 months in a
prisoner of war
camp.
Faced with constant hunger, filth and disease, most of the GIs simply gave up. "No one wanted to help anyone. Everybody was for himself," wrote Sergeant Leo A. Cormier Jr., a fellow prisoner.
The exception was Rubin. Almost every evening, he would sneak out of the camp to steal food from Chinese and North Korean supply depots, knowing that he would be shot if caught. "He shared the food evenly among the GIs," Cormier wrote. "He also took care of us, nursed us, carried us to the latrine... He did many good deeds, which he told us were
mitzvahs
in the Jewish tradition... He was a very religious Jew and helping his fellow men was the most important thing to him." The survivors of the camp credited Rubin with keeping them alive.
Rubin refused his captors' repeated offers of repatriation to Hungary, by then behind the
Iron Curtain
.
HIS DEEDS WERE FINALLY RECOGNIZED OVER 50 YEARS LATER WITH THE CONGRESSIONAL MEDAL OF HONOR PRESENTED BY PRESIDENT GEORGE BUSH IN 2005.
THOSE VETERANS OF THE KOREAN WAR WHO ARE STILL WITH US ARE NOW IN THEIR LATE 70'S, 80'S, AND 90'S. THEY REMEMBER THEIR FELLOW VETERANS, EITHER THOSE WHO DIED DURING THAT CONFLICT OR THOSE WHO PASS AWAY, UNNOTICED, EVERY YEAR. AND LIKEWISE SHOULD WE. SO, ON THIS MEMORIAL DAY OF 2012, THOSE OF YOU WHO DRIVE HUNDAIS AND KIAS, WATCH SAMSUNG TELEVISIONS, OR TALK ON LG CELL PHONES NEED TO REMEMBER THOSE WHO FOUGHT TO PROTECT THE CITIZENS OF A SMALL COUNTRY IN THE FAR EAST THAT HAS NOW BECOME ONE OF THE MOST PROSPEROUS, BEST EDUCATED COUNTRIES IN THE WORLD. IT WAS A WAR THAT MANY AMERICANS DON'T TALK ABOUT OR TAKE TIME TO REMEMBER. SOME CALL IT A "FORGOTTEN WAR." BUT EVEN THOUGH THAT WAR HAS NOT OFFICIALLY ENDED, THE KOREA OF TODAY WOULD NOT HAVE BEEN POSSIBLE HAD IT NOT BEEN FOR THE HEROISM AND SACRIFICE OF THESE GREAT AMERICANS. FOR A PARTICULARLY EMOTIONAL EXPERIENCE, I URGE YOU, WHEN YOU ARE IN WASHINGTON, DC, TO VISIT THE KOREAN WAR MEMORIAL ON THE MALL JUST ACROSS FROM THE VIETNAM MEMORIAL. HERE IS A DESCRIPTION: "Within the walled triangle are 19
stainless steel
statues , each larger than life-size, between 7 feet 3 inches and 7 feet 6 inches tall. The figures represent a
squad
on patrol, drawn from each branch of the armed forces; fourteen of the figures are from the
U.S. Army
, three are from the
Marine Corps
, one is a
Navy
Corpsman, and one is an
Air Force
Forward Air Observer. They are dressed in full combat gear, dispersed among strips of
granite
and
juniper
bushes which represent the rugged terrain of Korea.
[5]
When reflected on the wall, there appear to be 38 soldiers, representing the 38th parallel. To the north of the statues is a path, forming one side of the triangle. Behind, to the south, is a 164-foot-long black
granite
wall, with
photographic
images depicting soldiers, equipment and people involved in the war.
IT IS A STUNNING TRIBUTE TO BRAVE AMERICANS FROM ALL BRANCHES OF THE SERVICE WHO FOUGHT AND SERVED IN THE KOREAN WAR. I THINK IT WILL HAVE THE SAME EFFECT ON YOU AS IT DOES ON ME EVERY TIME I SEE IT. IT IS PARTICULARLY MOVING IF YOU VISIT THE MEMORIAL AT NIGHT.
THERES A PLAQUE ON THE GROUND AT THAT MEMORIAL THAT RECOGNIZES THE FALLEN AMERICANS OF THAT CONFLICT NEARLY 60 YEARS AGO. IT IS INSCRIBED: "OUR NATION HONORS HER SONS AND DAUGHTERS WHO ANSWERED THE CALL TO DEFEND A COUNTRY THEY NEVER KNEW AND A PEOPLE THEY NEVER MET." AND ISN'T THAT WHAT IT'S BEEN ALL ABOUT FOR EVERY AMERICAN LIFE LOST IN EVERY CONFLICT SINCE THEN?
THANK YOU TO THE CITY OF ROSWELL AND THE ROSWELL ROTARY CLUB FOR THE HONOR OF INVITING ME TO SPEAK TO YOU TODAY ON THIS NATIONAL DAY OF REMEMBRANCE OF THOSE WHO PAID THE ULTIMATE PRICE FOR YOUR FREEDOM AND THE FREEDOM OF OTHERS. TODAY, IN PARTICULAR, I ASK YOU TO REMEMBER AMERICAN VETERANS WHO, WHEN CALLED JUST A FEW YEARS AFTER THE END OF ONE BLOODY CONFLICT, WROTE A CHECK, PAYABLE WITH THEIR LIVES, TO THE PEOPLE OF A SMALL ASIAN COUNTRY MANY HAD NEVER EVEN HEARD OF.
*
GOD BLESS OUR FALLEN HEROES, TODAY'S LIVING HEROES, AND GOD BLESS YOU AND THE UNITED STATES OF AMERICA, THE GREATEST, MOST GENEROUS COUNTRY THE WORLD HAS EVER KNOWN.
*
And, I like to pay a special tribute to my good friend and Vietnam buddy, Tim Maude. We were young lieutenants together in the 199th Light Infantry Brigade and close friends. On September 11, 2001, one day after we had a rare opportunity to spend a few minutes together, Lieutenant General Timothy J. Maude was killed when a plane, hijacked by terrorists, flew directly into his Pentagon office.
---------------------------------------------------------------------------------------------------------------------
4)
Count
Palestine Refugees
?
The fetid, dark heart of the Arab war on Israel, I have
long argued
, lies not in disputes over Jerusalem, checkpoints, or "settlements." Rather, it concerns the so-called Palestine refugees.
So called because of the nearly 5 million official refugees served by UNRWA (short for the "United Nations Relief and Works Agency for Palestine Refugees in the Near East"), only about

1 percent

are real refugees who fit the agency's

definition

of "people whose normal place of residence was Palestine between June 1946 and May 1948, who lost both their homes and means of livelihood as a result of the 1948 Arab-Israeli conflict." The other 99 percent are descendants of those refugees, or what I call fake refugees.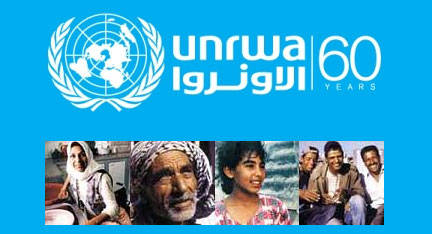 Perversely, UNRWA feted its 60th anniversary in 2009, as though this were something to be proud of.
Worse: those alive in 1948 are dying off and in about fifty years not a single real refugee will remain alive, whereas (extrapolating from an authoritative estimate in Refugee Survey Quarterly by

Mike Dumper

) their fake refugee descendants will number about 20 million. Unchecked, that population will

grow like Topsy

until the end of time.
This matters because the refugee status has harmful effects: It blights the lives of these millions of non-refugees by disenfranchising them while imposing an ugly, unrealistic irredentist dream on them; worse, the refugee status preserves them as a permanent

dagger aimed at Israel's heart

, threatening the Jewish state and disrupting the Middle East.
Solving the Arab-Israeli conflict, in short, requires ending the absurd and damaging farce of proliferating fake Palestine refugees and permanently settling them. 1948 happened; time to get real.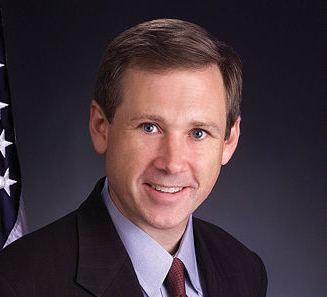 Senator Mark Kirk (Republican of Illinois), the force behind making long-needed changes to UNRWA.
The amendment, proposed by Mark Kirk (Republican of Illinois) requires the State Department to inform Congress about the use of the annual

$240 million

of direct American taxpayer funds donated to Palestine refugees via UNRWA. How many recipients, Kirk asks, meet the UNRWA definition cited above, making them real refugees? And how many do not, but are descendants of those refugees?
The Kirk amendment does not call for eliminating or even reducing benefits to fake refugees. Despite its limited nature, Kirk calls the reporting requirement a "

watershed

." Indeed, it inspired what a

senior Senate GOP aide

called "enormous opposition" from the

Jordanian government

and

UNRWA

itself, bringing on what Foreign Policy magazine's

Josh Rogin

called a raging battle.
Why the rage? Because, were the State Department compelled to differentiate real Palestine refugees from fake ones, the U.S. and other Western governments (who, together, cover over 80 percent of UNRWA's budget) could eventually decide to cut out the fakes and thereby undermine their claim to a "

right of return

" to Israel.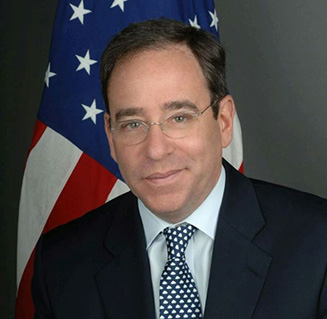 Deputy Secretary of State Thomas R. Nides, who is trying to maintain UNRWA's dysfunctional system.
Sadly, the Obama administration has badly botched this issue. A letter from Deputy Secretary of State
Thomas R. Nides
opposing an
earlier version
of the Kirk amendment demonstrates complete incoherence. On the one hand, Nides states that Kirk would, by forcing the U.S. government "to make a public judgment on the number and status of Palestinian refugees … prejudge and determine the outcome of this sensitive issue." On the other, Nides himself refers to "approximately five million [Palestine] refugees," thereby lumping together real and fake refugees – and prejudging exactly the issue he insists on leaving open. That 5-million refugee statement was no fluke; when asked about it, State Department spokesman
Patrick Ventrell
confirmed that "the U.S. government supports" the guiding principle to "recognize descendants of refugees as refugees."
Also, by predicting a "very strong negative reaction [to the amendment] from the Palestinians and our allies in the region, particularly Jordan," Nides invited Arabs to pressure the U.S. Senate, a shoddy maneuver unworthy of the State Department.
Through all of Israel's 64-year existence, one American president after another has resolved to resolve the Arab-Israeli conflict, yet every one of them ignored the ugliest aspect of this confrontation – the purposeful exploitation of a refugee issue to challenge the very existence of the Jewish state. Bravo to Senator Kirk and his staff for the wisdom and courage to begin the effort to address unpleasant realities, initiating a change that finally goes to the heart of the conflict.
Mr.

Pipes

(

DanielPipes.org

) is president of the Middle East Forum and Taube distinguished visiting fellow at the Hoover Institution of Stanford University. © 2012 by Daniel

Pipes

. All rights reserved.
---------------------------------------------------------------------------------------------------------------------- 5)
-
Texas A&M Commencement Address - The students gave a standing
> > ovation; the faculty were deathly silent!

> > Neal Boortz is a Texan, a lawyer, a Texas Aggie (Texas A&M)

> > graduate, and now a nationally syndicated talk show host from Atlanta .

> > His commencement address to the graduates of a recent Texas A&M

> > class is far different from what either the students or the faculty

> > Whether you agree or disagree, his views are certainly thought

> > "I am honored by the invitation to address you on this august occasion.

> > It's about time. Be warned, however, that I am not here to impress

> > you; you'll have enough smoke blown up your bloomers today. And you

> > can bet your tassels I'm not here to impress the faculty and

> > You may not like much of what I have to say, and that's fine. You

> > will remember it though. Especially after about 10 years out there

> > in the real world. This, it goes without saying, does not apply to

> > those of you who will seek your careers and your fortunes as

> > government employees.

> > This gowned gaggle behind me is your faculty.

You've heard the old

> > saying that those who can - do. Those who can't - teach. That sounds

> > deliciously insensitive. But there is often raw truth in

> > insensitivity, just as you often find feel-good falsehoods and lies

> > in compassion. Say good-bye to your faculty because now you are

> > getting ready to go out there and do. These folks behind me are

> > going to stay right here and teach.

> > By the way, just because you are leaving this place with a diploma

> > doesn't mean the learning is over. When an FAA flight examiner

> > handed me my private pilot's license many years ago, he said, "Here,

> > this is your ticket to learn." The same can be said for your

> > diploma. Believe me, the learning has just begun.

> > Now, I realize that most of you consider yourselves Liberals.

In

> > fact, you are probably very proud of your liberal views. You care so

> > You feel so much. You want to help so much. After all, you're a

> > compassionate and caring person, aren't you now? Well, isn't that

> > just so extraordinarily special. Now, at this age, is as good a time

> > as any to be a liberal; as good a time as any to know absolutely

> > You have plenty of time, starting tomorrow, for the truth to set in.

> > Over the next few years, as you begin to feel the cold breath of

> > reality down your neck, things are going to start changing pretty

> > fast... Including your own assessment of just how much you really know.

> > So here are the first assignments for your initial class in reality:

> > Pay attention to the news, read newspapers, and listen to the words

> > and phrases that proud Liberals use to promote their causes. Then,

> > compare the words of the left to the words and phrases you hear from

> > those evil, heartless, greedy conservatives. From the Left you will

> > hear "I feel." From the Right you will hear "I think." From the

> > Liberals you will hear references to groups -- The Blacks, the Poor,

> > the Rich, the Disadvantaged, the Less Fortunate. From the Right you

> > will hear references to individuals. On the Left you hear talk of

> > group rights; on the Right, individual rights.

> > That about sums it up, really: Liberals feel.

Liberals care. They

> > are pack animals whose identity is tied up in group dynamics.

> > Conservatives think -- and, setting aside the theocracy crowd, their

> > identity is centered on the individual.

> > Liberals feel that their favored groups have enforceable rights to

> > the property and services of productive individuals. Conservatives,

> > I among them I might add, think that individuals have the right to

> > protect their lives and their property from the plunder of the masses.

> > In college you developed a group mentality, but if you look closely

> > at your diplomas you will see that they have your individual names

> > on them. Not the name of your school mascot, or of your fraternity

> > or sorority, but your name. Your group identity is going away. Your

> > recognition and appreciation of your individual identity starts now.

> > If, by the time you reach the age of 30, you do not consider

> > yourself to be a conservative, rush right back here as quickly as

> > you can and apply for a faculty position. These people will welcome

> > you with open arms. They will welcome you, that is, so long as you

> > haven't developed an individual identity. Once again you will have

> > to be willing to sign on to the group mentality you embraced during the

> > Something is going to happen soon that is going to really open your

> > eyes. You're going to actually get a full time job!

> > You're also going to get a lifelong work partner.

This partner isn't

> > going to help you do your job. This partner is just going to sit

> > back and wait for payday. This partner doesn't want to share in your

> > effort, but in your earnings.

> Your new lifelong partner is actually an agent; an agent

> > representing a strange and diverse group of people; an agent for

> > every teenager with an illegitimate child; an agent for a research

> > scientist who wanted to make some cash answering the age-old

> > question of why monkeys grind their teeth. An agent for some poor

> > demented hippie who considers herself to be a meaningful and

> > talented artist, but who just can't manage to sell any of her artwork on

> > Your new partner is an agent for every person with limited, if any,

> > job skills, but who wanted a job at City Hall. An agent for tin-horn

> > dictators in fancy military uniforms grasping for American foreign aid.

> > An agent for multi-million dollar companies who want someone else to

> > pay for their overseas advertising. An agent for everybody who wants

> > to use the unimaginable power of this agent's for their personal

> > enrichment and benefit.

> > That agent is our wonderful, caring, compassionate, oppressive

> > government. Believe me, you will be awed by the unimaginable power

> > this agent has. Power that you do not have. A power that no

> > individual has, or will have. This agent has the legal power to use

> > force, deadly force to accomplish its goals.

> > You have no choice here.

Your new friend is just going to walk up to

> > you, introduce itself rather gruffly, hand you a few forms to fill

> > out, and move right on in. Say hello to your own personal one ton

> > It will sleep anywhere it wants to.

> > Now, let me tell you, this agent is not cheap.

As you become

> > successful it will seize about 40% of everything you earn. And no,

> > I'm sorry, there just isn't any way you can fire this agent of

> > plunder, and you can't decrease its share of your income. That power

> > rests with him, not you.

> > So, here I am saying negative things to you about government.

Well,

> > be clear on this: It is not wrong to distrust government. It is not

> > wrong to fear government. In certain cases it is not even wrong to

> > despise government for government is inherently evil. Yes, a

> > necessary evil, but dangerous nonetheless, somewhat like a drug.

> > Just as a drug that in the proper dosage can save your life, an

> > overdose of government can be fatal.

> > Now let's address a few things that have been crammed into your

> > minds at this university. There are some ideas you need to expunge

> > as soon as possible. These ideas may work well in academic

> > environment, but they fail miserably out there in the real world.

> > First is that favorite buzz word of the media and academia: Diversity!

> > You have been taught that the real value of any group of people - be

> > it a social group, an employee group, a management group, whatever -

> > is based on diversity. This is a favored liberal ideal because

> > diversity is based not on an individuals abilities or character, but

> > on a person's identity and status as a member of a group. Yes, it's

> > that liberal group identity thing again.

> > Within the great diversity movement group identification - be it

> > racial, gender based, or some other minority status - means more

> > than the individuals integrity, character or other qualifications.

> > Brace yourself. You are about to move from this academic atmosphere

> > where diversity rules, to a workplace and a culture where individual

> > achievement and excellence actually count. No matter what your

> > professors have taught you over the last four years, you are about

> > to learn that diversity is absolutely no replacement for excellence,

> > ability, and individual hard work. From this day on every single

> > time you hear the word "diversity" you can rest assured that there

> > is someone close by who is determined to rob you of every vestige of

> > individuality you possess.

> > We also need to address this thing you seem to have about "rights."

> > We have witnessed an obscene explosion of so-called "rights" in the

> > last few decades, usually emanating from college campuses.

> > You know the mantra: You have the right to a job.

The right to a

> > place to live. The right to a living wage. The right to health care.

> > The right to an education. You probably even have your own pet right

> > - the right to a Beemer for instance, or the right to have someone

> > else provide for that child you plan on downloading in a year or so.

> > Forget it. Forget those rights! I'll tell you what your rights are.

> > You have a right to live free, and to the results of 60% -75% of

> > your labor. I'll also tell you have no right to any portion of the

> > life or labor of another.

> > You may, for instance, think that you have a right to health care.

> > After all, President Obama said so, didn't he? But you cannot

> > receive health-care unless some doctor or health practitioner

> > surrenders some of his time - his life - to you. He may be willing

> > to do this for compensation, but that's his choice. You have no

> > "right" to his time or property. You have no right to his or any

> > other person's life or to any portion thereof.

> > You may also think you have some "right" to a job; a job with a

> > living wage, whatever that is. Do you mean to tell me that you have

> > a right to force your services on another person, and then the right

> > to demand that this person compensate you with their money? Sorry,

> > forget it. I am sure you would scream if some urban outdoors men

> > (that would be "homeless person" for those of you who don't want to

> > give these less fortunate people a romantic and adventurous title)

> > came to you and demanded his job and your money.

> > The people who have been telling you about all the rights you have

> > are simply exercising one of theirs - the right to be imbeciles.

> > Their being imbeciles didn't cost anyone else either property or

> > time. It's their right, and they exercise it brilliantly.

> > By the way, did you catch my use of the phrase "less fortunate" a

> > bit ago when I was talking about the urban outdoors men? That phrase

> > is a favorite of the Left. Think about it, and you'll understand why.

> > To imply that one person is homeless, destitute, dirty, drunk,

> > spaced out on drugs, unemployable, and generally miserable because

> > he is "less fortunate" is to imply that a successful person - one

> > with a job, a home and a future - is in that position because he or

> > she was "fortunate." The dictionary says that fortunate means

> > "having derived good from an unexpected place." There is nothing

> > unexpected about deriving good from hard work. There is also nothing

> > unexpected about deriving misery from choosing drugs, alcohol, and the

> > If the Liberal Left can create the common perception that success

> > and failure are simple matters of "fortune" or "luck," then it is

> > easy to promote and justify their various income redistribution

> > schemes. After all, we are just evening out the odds a little bit.

> > This "success equals luck" idea the liberals like to push is seen

> > everywhere. Former Democratic presidential candidate Richard

> > Gephardt refers to high-achievers as "people who have won life's

> > lottery." He wants you to believe they are making the big bucks

> > because they are lucky. It's not luck, my friends. It's choice. One

> > of the greatest lessons I ever learned was in a book by Og Mandino,

> > entitled, "The Greatest Secret in the World." The lesson? Very simple:

"Use wisely your power of choice."

> That bum sitting on a heating grate, smelling like a wharf rat?

He's

> > there by choice. He is there because of the sum total of the choices

> > he has made in his life. This truism is absolutely the hardest thing

> > for some people to accept, especially those who consider themselves

> > to be victims of something or other - victims of discrimination, bad

> > luck, the system, capitalism, whatever. After all, nobody really

> > wants to accept the blame for his or her position in life. Not when

> > it is so much easier to point and say, "Look! He did this to me!"

> > than it is to look into a mirror and say, "You S. O. B.! You did this to

> > The key to accepting responsibility for your life is to accept the

> > fact that your choices, every one of them, are leading you

> > inexorably to either success or failure, however you define those terms.

> > Some of the choices are obvious: Whether or not to stay in school.

> > Whether or not to get pregnant. Whether or not to hit the bottle.

> > Whether or not to keep this job you hate until you get another

> > better-paying job. Whether or not to save some of your money, or

> > saddle yourself with huge payments for that new car.

> > Some of the choices are seemingly insignificant: Whom to go to the

> > movies with. Whose car to ride home in. Whether to watch the tube

> > tonight, or read a book on investing. But, and you can be sure of

> > this, each choice counts. Each choice is a building block - some

> > large, some small. But each one is a part of the structure of your

> > life. If you make the right choices, or if you make more right

> > choices than wrong ones, something absolutely terrible may happen to

> > you. Something unthinkable. You, my friend, could become one of the

> > hated, the evil, the ugly, the feared, the filthy, the successful, the

> > The rich basically serve two purposes in this country.

First, they

> > provide the investments, the investment capital, and the brains for

> > the formation of new businesses. Businesses that hire people.

> > Businesses that send millions of paychecks home each week to the

> > Second, the rich are a wonderful object of ridicule, distrust, and

> > hatred. Few things are more valuable to a politician than the envy

> > most Americans feel for the evil rich.

> > Envy is a powerful emotion.

Even more powerful than the emotional

> > minefield that surrounded Bill Clinton when he reviewed his last

> > batch of White House interns. Politicians use envy to get votes and

> > And they keep that power by promising the envious that the envied

> > will be punished: "The rich will pay their fair share of taxes if I

> > have anything to do with it." The truth is that the top 10% of

> > income earners in this country pays almost 50% of all income taxes

> > I shudder to think what these job producers would be paying if our

> > tax system were any more "fair."

> > You have heard, no doubt, that the rich get richer and the poor get

> > poorer. Interestingly enough, our government's own numbers show that

> > many of the poor actually get richer, and that quite a few of the

> > rich actually get poorer. But for the rich who do actually get

> > richer, and the poor who remain poor .. there's an explanation -- a

> > reason. The rich, you see, keep doing the things that make them

> > rich; while the poor keep doing the things that make them poor.

> > Speaking of the poor, during your adult life you are going to hear

> > an endless string of politicians bemoaning the plight of the poor.

> > So, you need to know that under our government's definition of

> > "poor" you can have a $5 million net worth, a $300,000 home and a

> > new $90,000 Mercedes, all completely paid for. You can also have a

> > maid, cook, and valet, and a million in your checking account, and

> > you can still be officially defined by our government as "living in

> > poverty." Now there's something you haven't seen on the evening news.

> > How does the government pull this one off?

Very simple, really. To

> > determine whether or not some poor soul is "living in poverty," the

> > government measures one thing -- just one thing. Income.

> > It doesn't matter one bit how much you have, how much you own, how

> > many cars you drive or how big they are, whether or not your pool is

> > heated, whether you winter in Aspen and spend the summers in the

> > Bahamas, or how much is in your savings account. It only matters how

> > much income you claim in that particular year. This means that if

> > you take a one-year leave of absence from your high-paying job and

> > decide to live off the money in your savings and checking accounts

> > while you write the next great American novel, the government says

> > you are living in poverty."

> > This isn't exactly what you had in mind when you heard these gloomy

> > statistics, is it? Do you need more convincing? Try this. The

> > government's own statistics show that people who are said to be

> > "living in poverty" spend more than $1.50 for each dollar of income they

> > Something is a bit fishy here. Just remember all this the next time

> > Charles Gibson tells you about some hideous new poverty statistics.

> > Why has the government concocted this phony poverty scam?

Because

> > the government needs an excuse to grow and to expand its social

> > welfare programs, which translates into an expansion of its power.

> > If the government can convince you, in all your compassion, that the

> > number of "poor" is increasing, it will have all the excuse it needs

> > to sway an electorate suffering from the advanced stages of

> > Obsessive-Compulsive Compassion Disorder.

> > I'm about to be stoned by the faculty here.

They've already changed

> > their minds about that honorary degree I was going to get. That's

> > OK, though. I still have my PhD. in Insensitivity from the Neal

> > Boortz Institute for Insensitivity Training. I learned that, in

> > short, sensitivity sucks. It's a trap. Think about it - the truth

> > knows no sensitivity. Life can be insensitive. Wallow too much in

> > sensitivity and you'll be unable to deal with life, or the truth, so get

> > Now, before the dean has me shackled and hauled off, I have a few

> > * You need to register to vote, unless you are on welfare.

If you

> > are living off the efforts of others, please do us the favor of

> > sitting down and shutting up until you are on your own again.

> > * When you do vote, your votes for the House and the Senate are more

> > important than your vote for President. The House controls the purse

> > strings, so concentrate your awareness there.

> > * Liars cannot be trusted, even when the liar is the President of

> > the country. If someone can't deal honestly with you, send them packing.

> > * Don't bow to the temptation to use the government as an instrument

> > of plunder. If it is wrong for you to take money from someone else

> > who earned it -- to take their money by force for your own needs --

> > then it is certainly just as wrong for you to demand that the

> > government step forward and do this dirty work for you.

> > * Don't look in other people's pockets.

You have no business there.

> > What they earn is theirs. What you earn is yours. Keep it that way.

> > Nobody owes you anything, except to respect your privacy and your

> > rights, and leave you the hell alone.

> > * Speaking of earning, the revered 40-hour workweek is for losers.

> > Forty hours should be considered the minimum, not the maximum. You

> > don't see highly successful people clocking out of the office every

> > afternoon at five. The losers are the ones caught up in that

> > afternoon rush hour. The winners drive home in the dark.

> > * Free speech is meant to protect unpopular speech.

Popular speech,

> > by definition, needs no protection.

> > * Finally (and aren't you glad to hear that word), as Og Mandino

1. Proclaim your rarity. Each of you is a rare and unique human being.

> > 2. Use wisely your power of choice.

> > 3. Go the extra mile, drive home in the dark.

> > Oh, and put off buying a television set as long as you can.

Now, if

> > you have any idea at all what's good for you, you will get out of

> > here and never come back. Class dismissed"
----------------------------------------------------------------------------------------------------------------------
6)
That Professor Obama Dog Won't Hunt Anymore
By
James V Capua
"Professor" Obama, like so many of the other Obamas, is a fraud.
Law Professor
Steven Carter
shakes his disapproving finger and sets Governor Romney and the rest of us straight: "If you think President Obama has bad ideas, say so. If you want to criticize his record, go ahead[.] ... [But] please don't drag the faculty lounge into it. Leave that space free for our serious, uncensored arguments. Our democracy will be the better for it."(Emphasis mine.)
Professor Carter is so determined to enlighten us that he even accepts the inappropriate term "faculty lounge" rather than the more accurate "faculty club" for the purposes of his piece. Faculty lounge is what Romney, Rush Limbaugh, Sean Hannity, and other skeptics have popularized as shorthand for Cloistered Cloud Cuckoo Land of Tendentious Theoretical Speculation in the Academy, and which many opponents now view as the source of Obama's and his apparatchiks' malignantly misguided policies. (Faculty lounges proper are usually dingy holes reminiscent of car dealer service department waiting rooms. These are found in elementary and secondary schools, while in

colleges and universities

"lounges" are generally reserved for graduate students, teaching assistants, and the growing corps of adjunct cheap labor. "The Club" is the usual "space" for the kind of elevated clash of titanic tenured professorial intellects that Carter romanticizes, and in many of them the ambiance and fare are well above lounge standards.)
Carter, while disapproving, is generous in allowing that we come by our ignorance honestly. Citing every frustrated American would-be philosopher-king's favorite inspirational text,
Richard Hofstadter's
Anti-Intellectualism in American Life (1963), he explains that everyday American slugs are practically predestined to undervalue the peregrinations of the elevated minds among us -- to, as Carter puts it, "disdain" the highly educated, because of our "supposition that the dominance of the intellectual is undemocratic." This attitude is particularly unproductive, Carter believes, because in the "principles" of the faculty lounge (club) lie the salvation of our grubby politics: "[t]he principles of the faculty lounge at its best include tolerance of disagreement, preference for reason over authority, and avoidance of slogan and emotional appeal. These are the principles that those of us who teach (and, one hopes, all adults) should model for our students, and encourage them to carry with them into the world beyond the groves of academe. The better we do our work, the better our politics will be."
One is tempted to ask where Carter has been the last twenty years. The degeneration of so much of the academy into
rigid orthodoxy
and intolerance
,
all the while
failing
in its most rudimentary functions;
ever-increasing numbers of debt-ridden young Americans; and their disillusioned parents is a story that does not need to be recounted here. Enough simply to say that the "work" of colleges and universities has not been done very well at all -- although through gaming the rating systems,
a higher proportion
than ever before of American colleges and universities are now labeled highly competitive. We need look no farther than the sorry tale of "Cherokee Elizabeth" Warren to understand the cynicism and hypocrisy which render contemporary higher education in the aggregate just another dodgy crony in the Brave New Land of Hope and Change.
It is not the gap between Carter's claims for the contemporary academy and its true state that renders his piece worthy of comment -- that dichotomy is commonplace. Rather, the piece needs to be seen as one among several lines of spin aimed ultimately at both restoring President Obama's luster as the most singular man ever to put his feet up on White House furniture, and at the same time explain his falling so short of almost every mark. The story goes something like this: Obama is a prodigious intellect,
possibly even above the job of chief executive
.
He therefore cannot be judged by normal presidential standards. His mind soars in a higher reality, one we don't know and one, in fact, that makes us uncomfortable. Here is where Carter comes in. Carter and others would like us to identify Obama as one of those incandescent academic minds whom they are at pains to tell us Americans just don't appreciate. We therefore ought to just leave this messianic figure to go about his father's business and count ourselves lucky. The problem is, in spite of every effort to conceal Obama's academic reality,
the story is out
: Obama is no more a brilliant intellectual than he is a brave and resolute warrior. "Professor" Obama, like so many of the other Obamas, is a fraud.
The problem for Obama's apologists is there are some brilliant minds in the academy, and some of us have been lucky enough, or if one ever had to face them in a seminar or dissertation defense, terrified enough, to have encountered them. One of these, a University of Chicago

Law School

colleague of Obama's, has in
several interviews
outed our philosopher-king's pretensions. Richard Epstein does not need me to describe his quality; anyone who wants a glimpse of him in action needs merely to view a talk he gave, including fielding audience questions, broadcast on
C-SPAN
earlier this year. Compare for yourself a sample of the genuine article and any press conference or

interview

by our professor manqué of a president. As Epstein tells it to Edward Klein, author of
The Amateur
:
At the time ... Obama saw himself as a genuine intellectual, which he definitely was not. His course was very popular and he was an engaging teacher, but not one with a serious academic set of interests. The members of the faculty reserved a round table for ten in the Quadrangle Club, where we had lunch and engaged in an intense intellectual exchange. We had a no-sports and no-politics rule and a single topic rule. Everybody bashed everybody. You put yourself once more into the breach and prepared to have the guillotine come down on your head. But Barack Obama never attended these lunches. I firmly believe that this systematic withdrawal from engagement with other members of the faculty stemmed from him not wanting to put himself at intellectual risk. (P. 21.)
The Obama campaign's days of telling us that what looks like bad news is really good news that we are
just too dumb to comprehend are drawing to a close. Next they are going to try to convince us that Obama may not be a genius after all, but he can
connect emotionally
with us a lot better than that stiff Romney, and that is now what matters
6a)
Obama Will Not Win Re-election
By
Monty Pelerin
It is time to call the 2012 election. President Obama cannot win. He will likely lose big, in a very lopsided election. Pundits will claim to be surprised when the outcome becomes apparent. They should not be, as the signs of such a result are everywhere, despite the mainstream media's attempts to suppress them.
There are numerous reasons why Obama will lose. Incompetence, likeability, and duplicity are a few. Obama has alienated too many in the electorate, including large numbers who supported him the first time. In 2012, many will vote against him or (even better) just stay home.
How Did Obama Get Elected the First Time?
Barack Hussein Obama is a self-created myth, polished further by David Axelrod and a compliant media. He is a chameleon who takes on whatever shape and form best suit his purposes and goals. There is little substance behind the façade other than an Elmer Gantry style of politics. He is completely malleable into whatever form and shape best serve his personal interests.
A few examples of this "flexibility" are the following:
He changed his name when he believed it served him to do so.

He is not a religious man, but he joined a Black Liberation Church to sell his bona fides to the black community in his early days in Chicago.

He said that preacher Jeremiah Wright was like his father yet threw him under the bus when it became convenient (necessary).

He claimed to have been born in Kenya in order to enhance book sales as a younger man.

He likely lied on his applications to college to gain foreign student status. At the time, that category provided more favorable admission and funding

treatment

than afforded domestic blacks.

He claimed to be a constitutional professor when he was neither a professor nor particularly well-versed in the Constitution.
Little was known about Obama when he entered the primary campaign. He became little more than a complex Rorschach blot with a sanitized past carefully scrubbed and scripted. His campaign avoided specifics; his speeches contained no substance. The imagination of observers defined him.
His greatest asset was his "unknownness." As a blank slate, voters imagined whatever they wanted in the next president. They were aided by a clever marketing campaign which emphasized his uniqueness:
As a political "newbie" and the first serious African-American candidate, he played well. He was an outsider who would clean up Washington. For many, he was the great healer who would bring unity to Republicans and Democrats, blacks and whites and America and its enemies. His Kumbayah campaign was hailed by the media, and a large, naive segment of the electorate believed it.
Why Obama Will Lose the Election
Why Obama will lose this next election is less difficult to understand than how he won the first time. Barack Obama was a fluke, an unlikely candidate with no demonstrated experience in anything other than reading a teleprompter and sounding good.
He was pushed to his party's nomination as a result of the media. His election was a quirk, rather than something earned. Any Democrat who gained the nomination was likely ensured the presidency. Bush fatigue and the hapless John McCain made that almost certain.
Obama will lose the next election because his greatest asset, his unknownness, exists no longer. Voter imagination can no longer be manipulated in the presence of facts. Quite simply, Obama will not be re-elected because too many people now know him. His biggest attribute has been taken away.
What people got was nothing like what they were promised or imagined. What was a blank slate upon which to imagine an Obama presidency now is a full-blown portrait filled with failure, warts, and scars.
Obama's 825 billion dollar stimulus failed to keep unemployment below 8 percent as promised. Since President Obama's stimulus passed, America has lost 1.1 million jobs. If you count people who have become discouraged and are no longer seeking jobs, some economists believe that real unemployment rate is above twenty percent.

Obama called his health care package one of his major accomplishments. He told CBS' Steve Kroft he was "putting in place a system in which we're going to start lowering health care costs." Yet it has failed to make

health insurance

more affordable. According to the fact watchdog website FactCheck.org, ObamaCare is actually making health care "less affordable." Workers paid an average of $132 more for family coverage just this year.

Obama predicted his investments in green energy would create 5 million jobs, but the Wall Street Journal reports: "The green jobs subsidy story gets more embarrassing by the day. Three years ago President Obama promised that by the end of the decade, America would have five million green jobs, but so far, some $90 billion in government spending has delivered very few."

Obama pledged to cut the deficit in half, saying: "And that's why today I'm pledging to cut the deficit we inherited by half by the end of my first term in office." Even if every part of Obama's deficit reduction proposal was enacted, the deficit at the end of his first term would still be $1.33 trillion, more than twice what he promised.
His Obamacare legislation, despite all the state propaganda supporting it, remains unpopular and is viewed by more than half the country as unconstitutional. Recent hearings in front of the Supreme Court were embarrassing to the administration. The legislation is wildly over-budget and threatens to accelerate the

bankruptcy

of the nation. Further, the more people begin to deal with its implementation, the more unworkable it is considered and the more it is considered a mistake. Obama's trophy piece of legislation is increasingly viewed as an unworkable, unmitigated disaster.

Relations between Republicans and Democrats and blacks and whites are worse than at any time in my lifetime. The former is on evidence every day. The latter has been emphasized with the circus surrounding the tragic death of Trayvon Martin.

The country's foreign policy is a growing embarrassment. America has alienated many of its allies. America and its enemies are not doing so well, either. We don't have a Cold War, although we don't need one with what is happening. Russia is not our ally. China is exerting its newly developed muscle. Iran openly mocks the president as it proceeds to nuclear weaponry. North Korea plays Lucy with the football, and Charlie Brown falls for the trick every time. The Mid-East is in shambles, with the Arab Spring being nothing more than the replacement of tyrants who were friendly to the U.S. with tyrants who are not. Israel looks like it will have to act alone against its existential threat.

The economy has not improved despite record stimulus. Economic statistics are routinely "massaged" to make outcomes look better. Suffocating regulations, increasing debt levels and regime uncertainty prevent recovery. Capital and talent increasingly flee the U.S.

Obama has mortgaged the country's future with his spending. By the time of the election, he will have added almost $6 trillion in new debt. There is no interest in cutting spending despite the doomsday warnings from multiple sources. Markets will eventually choose how and when the spending will cease. It will be at the convenience of markets when matters cease. Likely this timing will not be favorable to the country's preferences.

Gasoline prices are soaring. The so-called "green energy" initiative has been exposed as corrupt political payoffs that will not produce economic energy for decades, if ever. Coal is under attack, exploration for oil is unnecessarily restricted, pipelines are stymied, and power plants are closing. Politically correct politics moves us away from modernity toward the Stone Age.

Obama is no longer seen as The One -- just, instead, as another scheming Chicago politician. He is increasingly viewed as arrogant, dishonest, and incompetent. These are not messianic attributes. He is just another politician, although more flawed than most.
A great mistake was made in 2008. That mistake is now blatantly apparent to most voters and most political analysts around the world. Nothing Obama promised has been accomplished. Furthermore, much of what he did added to the country's problems.
Even the fawning media and the Democrat establishment recognize his failings, although neither is willing to publicly discuss them. Democrats should have replaced this defective candidate long ago. Now is too late. Democrat sympathizers can only hope that this election does not destroy what remains of the party. Based on the debacle that was the 2010 election, that fear is not unfounded. If anything, the mistake that was Obama is better-known now than it was two years ago.
James Taranto
pointed out the despair among Democrats and their PR arm, the national press. In an editorial, he cited several examples of disillusionment. Howard Portnoy was quoted in the piece stating:
What I believe is happening is that the left is reading the handwriting on the wall and resigning itself to the harsh reality [that] the man they trusted to "fundamentally transform America" is on the verge of being unelected.
Mr. Taranto added his own thoughts to those of the generally liberal pundits:
Not only does Obama's re-election look to be in serious jeopardy, but his presidency has been an almost unmitigated disaster for progressive liberalism, nearly every tenet of which has been revealed to be untenable either practically, politically or both.
This despair was expressed last October. Things have only worsened since then.
Obama Stumbles Out of the Gate
Several different recent weeks have been described by various pundits as "Obama's worst week yet." The rate of his decline steepens as the campaign season heats up.
Now the Obama political campaign is seen as being in disarray.
Politico
described the early stages of the Obama re-election campaign as follows:
That's the unmistakable reality for Democrats since Obama officially launched his reelection campaign three weeks ago. Obama, not

Mitt

Romney

, is the one with the muddled message -- and the one who often comes across as baldly political. Obama, not Romney, is the one facing blowback from his own party on the central issue of the campaign so far -- Romney's

history with Bain

Capita

l. And most remarkably, Obama, not Romney, is the one

falling behind in

fundraising

.
Obama's campaign was run so smoothly four years ago that it likely created a false impression on political observers. The campaign cannot be run the same way again for obvious reasons. Nor can it run smoothly this time. There is nothing on which Obama can run on regarding achievements other than the overhyped bin Laden killing.
He looks silly trying to blame Bush for the last four years, although he must make voters believe that he had nothing to do with the failures. Perhaps he should blame even earlier presidents for his woes. After all, Madison and Jefferson provided the Constitution, which he considers a roadblock in his attempts to remake America.
A Bigger Democrat Problem
There is a bigger problem for Democrats than one election and a failed candidate. The strategy adopted long ago and responsible for most of their success over the last eighty years has played itself out, and they are left with nothing.
Franklin Roosevelt, during the Great Depression, saw the value of buying votes by spreading benefits around. It was successful and a strategy refined by other Democrats over the years. It was based on identity politics that focused on certain segments of the population and won them over with "gifts."
It was a strategy of winning elections rather than a strategy of governance, and it was therefore very successful in winning elections, but not so in governing. The Democrat coalition is a motley collection of interest groups with nothing in common other than "we want more." That makes it impossible to have a coherent governing strategy.
Some are amazed that Democrats have not developed a budget for almost three years. It really is impossible to do so without offending their coalition. In a time of monetary constraint, they cannot afford to show who will benefit at the expense of others. That is just an example of how governance becomes impossible with an election strategy based on Santa Claus.
Now the country is near its Thatcher point, where there is no more money to buy votes and goodies will eventually be taken away rather than increased. This condition has serious implications for both political parties, but especially for the Democrats. The Democratic Party now exists and survives for one simple reason -- making dependency more attractive. It has become the party of plunder, taking from the productive and giving to the unproductive in an attempt to buy enough votes to remain relevant.
The party approaches this election as an ogre driving an ice cream truck with no ice cream in it. Democratas will lose this election and will lose many more unless they redefine themselves in terms of something other than Santa Claus. Sadly, for Democrats (and some Republicans), Santa is dead.
My projection of Obama's defeat is based on some semblance of sanity among the electorate. H.L. Mencken might consider that a dangerous assumption, but I am still hopeful. However, if Obama wins, get the hell out of Dodge! Even if the election is close and he loses, leave if you are less than fifty years old and have any ambition and ability. If the election is even close, the country is lost!
-----------------------------------------------------------------------------------------------------------------------------------------------------
7)
Obama nixes French-Saudi plan to finish Assad by bombing his palace
US President Obama recently vetoed a detailed Franco-Saudi plan for ending President Bashar Assad's rule by means of a massive air strike against his palace that would at one fell swoop wipe him, his family and top leadership circle out, according to military and intelligence sourcest.

Their plan was for the presidential palace situated atop Mount Qassioun northeast of Damascus to be devastated by French warplanes taking off from the Charles de Gaulle aircraft carrier off Syria's Mediterranean coast and Saudi and United Arab Emirates bombers flying in through Jordan.

They would bomb the palace for 12 hours in several sorties while at the same time American fighter jets launched from a US aircraft carrier cruising in the Mediterranean or Red Sea would shut down Syria's air defenses, which are considered among the most sophisticated and densely-arrayed in the region.

US warplanes would also keep the Syrian Air Force grounded and prevented from repulsing the incoming bombers.

This plan was presented to President Obama separately by Nicolas Sarkozy before he was voted out of office and Saudi Defense Minister Prince Salman, who arrived at the White House on April 12 for a personal presentation. The prince maintained that there is no end in sight for the Syrian conflict; it would only spread and ignite the rest of the Middle East. The peril could only be rooted out at source by a single, sharp military strike that would remove Assad and his close clan for good. This would be the only acceptable kind of Western-Arab armed intervention in Syria and it had the added advantage of being effective without bringing foreign boots to Syrian soil.

In early May, Sarkozy was still trying to talk Obama around to the plan. He spent his last days in the Elysée Palace in long telephone conversations with the White House in which he drove home three points:

1. Because Assad has concentrated his family, top military command and intelligence chiefs at a single nerve center behind the fortified walls of the Qassioun Palace, the snake's head can feasibly be cut off at one stroke.

The case of Libya's Muammar Qaddafi was different because, unlike Assad, he never stayed long in one place and was constantly on the move.

2. Once that nerve center is destroyed, Syrian army and intelligence would be bereft of their sources of command. Their troops may remain in their bases and wait for news, while their officers may use the sudden political vacuum in Damascus to try and seize power. In either case, the Syrian military would be free of its orders to crush the anti-Assad revolt.

3. The French, Saudi and UAE air forces lack a central command center capable of coordinating a major combined air operation and therefore depend on the United States to provide this essential component. American military input is also vital for paralyzing Syria's air defenses by applying its cyber warfare capabilities to disrupt the radar systems of Syria's anti-air missile batteries.

Washington sources report that Obama consistently resisted repeated French and Saudi efforts to jump aboard their initiative.

The Saudi defense minister at one point in their conversation told the US president harshly that it was time for the Americans to stop talking and start acting. But Obama remained unmoved.
These events provide the background for Presidents Barak Obama and Francois Hollande's divergent responses Tuesday, May 29, to the al-Houla atrocity and its 108 brutally murdered victims.
The White House repeated its objection to military intervention in Syria "at this time," because it would only "increase the carnage." A military option was left on the table.

That was standard Obama-speak for the crisis in Syria, behind which he remains determined to stay out of armed action for unseating President Assad and instead seek a deal with the Russians on the Syrian ruler's fate as part and parcel of a comprehensive accord on Syria and Iran's nuclear program.

President Hollande was at first quoted as saying he does not rule out armed intervention in Syria. Elysée sources later watered down this statement with the qualifier: …"only with UN Security Council approval."

On top of the American hurdle, Moscow and Beijing rushed Wednesday, May 30, to reiterate that they would oppose (veto) any Security Council resolution authorizing military intervention in Syria, so effectively nipping the French intention in the bud.

Bashar Assad accordingly had no qualms about sending UN-Arab League envoy Kofi Annan off empty-handed from a final bid to salvage his peace mission: The world powers have left him sitting pretty in his palace, unconcerned about his future and free to pursue one of the most vicious anti-opposition campaigns of modern times.
-------------------------------------------------------------------------------------------------------------------------
7a)

Obama 'misspoke' over Nazi death camp says White House
The White House tried to head off a diplomatic spat with
Poland
after President
Barack Obama
mistakenly called a Nazi facility used to process Jews for execution as a "Polish death camp."
The linguistic faux pas overshadowed Obama's posthumous award of America's highest civilian honor, the Presidential Medal of Freedom, to Jan Karski, a former Polish underground officer who provided early eyewitness accounts of the
Nazi
purge against Jews.
"Before one trip across enemy lines, resistance fighters told him that Jews were being murdered on a massive scale, and smuggled him into the
Warsaw
Ghetto and a
Polish
death camp to see for himself," Obama said.
The Polish government keenly watches the global media for descriptions of former concentration camps as "Polish" because it says the term -- even if used simply as a geographical indicator -- can give the impression that Poland bore responsibility for Nazi Germany's
World War II
genocide.
Tommy Vietor, a spokesman for Obama's National Security Council, said that the president "misspoke"He was
"We regret this misstatement, which should not detract from the clear intention to honor Mr Karski and those brave citizens who stood on the side of
human dignity
in the face of tyranny."
A
US
official, speaking on condition of anonymity, recalled that Obama visited the Warsaw Ghetto Memorial during his visit to Poland last year and had repeatedly paid tribute to the bravery of Poles during World War II.
On several other occasions, Obama has also paid tribute to Poles who perished in Nazi camps like Auschwitz-Birkenau, near the Polish city of Krakow, and said the victims must never be forgotten.
In his remarks on Tuesday, Obama noted that Karski had taken his testimony about the horror of
Nazi death camps
and the Warsaw ghetto to wartime US president Franklin Roosevelt.
As a young man, Karski, who was a clandestine officer of the Polish government-in-exile in London, witnessed scenes of starvation and death after infiltrating the Warsaw Ghetto.
Dressed as a Ukrainian guard, he also went to a
Nazi transit camp
near Warsaw where he saw Jews beaten and stabbed and loaded onto train cars treated with quicklime for transit to the gas chambers.
Karski, who died in Washington aged 86 in 2000, later became
a professor
of history at Georgetown University.
The majority of the six million Jews who perished during
the Holocaust
were murdered in death camps set up and entirely controlled by Germany in occupied Poland.
A million of them died at Auschwitz-Birkenau, which has become the era's most enduring symbol.
Poland was home to Europe's largest pre-war Jewish population, some 3.5 million people. Polish Jews represented around half the Nazis' victims.
Around three million non-Jewish Poles were also killed over the six years that followed the Nazis' 1939 invasion, many of them in death camps.
---------------------------------------------------------------------------------------------------------------------------------------------
Obama's coterie of insiders is worth a closer look this time around.
E
very president comes to Washington with a coterie of outside advisers, friends, and fixers they've picked up during the course of a career. Eventually one or more of them becomes controversial. Richard Nixon had Bebe Rebozo. Jimmy Carter had his brother Billy and Bert Lance. Ronald Reagan had Mike Deaver. Bill Clinton had many trailing after him — they became the menagerie implicated in Whitewater and Monicagate. But Barack Obama's inner circle has almost completely escaped close scrutiny since he became president. That may be about to change, and the rich cast of characters making up Team Obama merits further attention.
A new biography of Obama by Edward Klein called
The Amateur
has rocketed to the No. 1 slot on the
New York Times
bestseller list. Among its explosive allegations is that after videos of Reverend Jeremiah Wright's anti-American sermons surfaced in the 2008 campaign, a close friend of Obama's and a fellow member of Wright's church named Eric Whitaker approached the reverend. In a taped interview with Klein, Wright said Whitaker offered him — via e-mail, through an intermediary — $150,000 to stop preaching and appearing in the media until after the election.
After Wright turned the offer down, Barack
Obama
set
up a private meeting with him to urge him not to speak publicly during the campaign. Secret Service logs document that it took place
,
writes Klein. But Wright refused to cooperate, and the meeting ended in frustration for Obama.
Efforts to discredit Klein's book by Team Obama went into overdrive after the revelation. Certainly, Klein made errors in a previous book attacking Hillary Clinton, and his occasional sloppiness in his current book isn't up to the standards of a New York Times Magazine editor, which he used to be. But Klein says he has tapes with Wright to back up his account, which also includes the charge that Obama relied on Whitaker to find a replacement preacher once Wright was dropped from an Obama event.
Whitaker's role in Obama's world is important because, as Patrick Brennan has
pointed out
on
National Review Online
, "it's almost impossible to overstate how close Whitaker is to the president." He's been a friend of and fundraiser for Obama for nearly 20 years and has joined the first family on every summer and Christmas vacation since 2008.
Politico
reported in 2009 that Whitaker had become "a kind of gatekeeper and spokesman for Obama's inner circle."
Whitaker has also been involved in Illinois's always shady politics. He became the state's top health official in 2003 when he was appointed by then-governor Rod Blagojevich, now a resident of federal public housing after his conviction in 2011 on corruption charges. As the Chicago Sun-Times reported in 2008, Obama gave Whitaker "a 'glowing' reference to Tony Rezko," who interviewed him for the job. Rezko, a friend of Obama's for two decades and a top fundraiser for both Obama and Blagojevich, is also now in federal prison on corruption charges. Prosecutors alleged that Rezko engineered pay-to-play schemes with Blagojevich to help allies secure jobs. Neither Obama nor Whitaker was implicated during Rezko's trial.
You might recall the name of Tony Rezko from the 2008 campaign.
Rezko was involved with Obama in a controversial 2005 land
deal
in which Obama bought a $1.65 million home on the same day that Rezko's wife bought the plot of land next to it from the same seller for $625,000. Obama has strenuously denied suggestions that the same-day sale enabled him to pay $300,000 under the house's asking price because Mrs. Rezko paid full price for the adjoining lot — a portion of which Obama subsequently purchased — but he admitted the whole deal was a "boneheaded" mistake.
One of Whitaker's duties as Illinois's health director was to oversee the scandal-wracked Illinois Health Facilities Planning Board. Under Blagojevich, that board was used to extract kickbacks for state contracts to expand hospitals, which financially benefited Rezko and his associates who controlled the board. During a subsequent
investigation
, Whitaker denied knowing anything about the wrongdoing, saying he wasn't involved in the board's day-to-day operations.
Whitaker left his job under Blagojevich in 2007, and is now executive vice president of strategic affiliations at the University of Chicago Medical Center. He is in charge of its Urban Health Initiative, which this May won a $5.9 million federal grant. As Brennan reported, the UHI "is a microcosm of Obama's small and incestuous corner of Chicago's elite politics." Michelle Obama, as an executive at the University of Chicago Medical Center, created and developed the UHI program until she took a leave of absence during her husband's 2008 campaign. Valerie Jarrett, now perhaps the most powerful staffer in Obama's White House, approved the program as chairman of the medical center's board, and Obama strategist David Axelrod was hired to promote its minority-outreach efforts.
The program itself is controversial, with several medical groups claiming its efforts to shift poor patients to local clinics and away from hospitals such as the University of Chicago's amount to a deliberate effort to dump uninsured and unprofitable patients onto clinics so that the hospitals can treat insured patients instead.
Fran Eaton, the editor of the conservative blog Illinois Review, says the Whitaker–Reverend Wright controversy is fascinating because it exposes the cozy world of the "Chicago Way" that brought Obama to power. Everyone in the drama is involved in the Richard Daley machine. Valerie Jarrett and Michelle Obama first met while working for then-mayor Daley. Obama ran for the first time for the Illinois state senate unopposed after Daley-machine lawyers knocked every one of his primary opponents off the ballot by successfully challenging the validity of their nominating petitions. Rahm Emanuel, the current mayor of Chicago, was elected to Congress in 2002 with Daley's help and went on to serve as Obama's White House chief of staff from 2009 to 2010.
None of this suggests Barack Obama was directly involved in the seamy underworld of the Daley machine — on the contrary, he was always protected from any hint of corruption because he was clearly being groomed for higher office. But it certainly demonstrates just how little scrutiny
Team
Obama
got over its Daley connections during the 2008 campaign and how far removed the "hope and change" theme of his campaign was from the rough-and-tumble reality of Chicago politics.
John Heilemann, co-author of a definitive work on the
2008
election
called
Game Change
,
writes
in a new piece in
New York
magazine that for "anyone still starry-eyed about Obama" the 2012 campaign will disabuse them of that notion:
The months ahead will provide a bracing revelation about what he truly is: not a savior, not a saint, not a man above the fray, but a brass-knuckled, pipe-hitting, red-in-tooth-and-claw brawler determined to do what is necessary to stay in power — in other words, a politician.
If the mainstream-media journalists who spent so little time in 2008 looking into the Daley machine that Barack Obama sprang from want to do more due diligence this time, they could start with a closer look at Eric Whitaker and the rest of Obama's inner circle. It's probably a much richer mine of stories than any
investigation
of Mitt Romney's Bain Capital days or Ann Romney's obsession with expensive horses is likely to provide.
— John Fund is the national-affairs columnist for NRO.
----------------------------------------------------------------------------------------------------------------------9)
Subject: Flame - Iranian computers toast again?
http://www.wired.com/threatlevel/2012/05/flame/




Map showing the number and geographical location of Flame infections

detected by Kaspersky Lab on customer machines. Courtesy of Kaspersky




A massive, highly sophisticated piece of malware has been newly found

infecting systems in Iran and elsewhere and is believed to be part of a

well-coordinated, ongoing, state-run cyberespionage operation.

The malware, discovered by Russia-based anti-virus firm Kaspersky Lab, is

an espionage toolkit that has been infecting targeted systems in Iran,

Lebanon, Syria, Sudan, the Israeli Occupied Territories and other countries

in the Middle East and North Africa for at least two years.




Dubbed "Flame" by Kaspersky, the malicious code dwarfs Stuxnet in size –

the groundbreaking infrastructure-sabotaging malware that is believed to

have wreaked havoc on Iran's nuclear program in 2009 and 2010. Although

Flame has both a different purpose and composition than Stuxnet, and

appears to have been written by different programmers, its complexity, the

geographic scope of its infections and its behavior indicate strongly that

a nation-state is behind Flame, rather than common cyber-criminals —

marking it as yet another tool in the growing arsenal of cyberweaponry.




The researchers say that Flame may be part of a parallel project created by

contractors who were hired by the same nation-state team that was behind

Stuxnet and its sister malware, DuQu.




"Stuxnet and Duqu belonged to a single chain of attacks, which raised

cyberwar-related concerns worldwide," said Eugene Kaspersky, CEO and

co-founder of Kaspersky Lab, in a statement. "The Flame malware looks to be

another phase in this war, and it's important to understand that such cyber

weapons can easily be used against any country."




Early analysis of Flame by the Lab indicates that it's designed primarily

to spy on the users of infected computers and steal data from them,

including documents, recorded conversations and keystrokes. It also opens a

backdoor to infected systems to allow the attackers to tweak the toolkit

and add new functionality.




The malware, which is 20 megabytes when all of its modules are installed,

contains multiple libraries, SQLite3 databases, various levels of

encryption — some strong, some weak — and 20 plug-ins that can be swapped

in and out to provide various functionality for the attackers. It even

contains some code that is written in the LUA programming language — an

uncommon choice for malware.




Kaspersky Lab is calling it "one of the most complex threats ever

discovered."




"It's pretty fantastic and incredible in complexity," said Alexander

Gostev, chief security expert at Kaspersky Lab.




Flame appears to have been operating in the wild as early as March 2010,

though it remained undetected by antivirus companies.




"It's a very big chunk of code. Because of that, it's quite interesting

that it stayed undetected for at least two years," Gostev said. He noted

that there are clues that the malware may actually date back to as early as

2007, around the same time-period when Stuxnet and DuQu are believed to

have been created.




Gostev says that because of its size and complexity, complete analysis of

the code may take years.




"It took us half-a-year to analyze Stuxnet," he said. "This is 20-times

more complicated. It will take us 10 years to fully understand everything."




Kaspersky discovered the malware about two weeks ago after the United

Nations' International Telecommunications Union asked the Lab to look into

reports in April that computers belonging to the Iranian Oil Ministry and

the Iranian National Oil Company had been hit with malware that was

stealing and deleting information from the systems. The malware was named

alternatively in news articles as "Wiper" and "Viper," a discrepancy that

may be due to a translation mixup.




Kaspersky researchers searched through their reporting archive, which

contains suspicious filenames sent automatically from customer machines so

the names can be checked against whitelists of known malware, and found an

MD5 hash and filename that appeared to have been deployed only on machines

in Iran and other Middle East countries. As the researchers dug further,

they found other components infecting machines in the region, which they

pieced together as parts of Flame.




Kaspersky, however, is currently treating Flame as if it is not connected

to Viper, and believes it is a separate infection entirely. The researchers

dubbed the toolkit "Flame" after the name of a module inside it.




Among Flame's many modules is one that turns on the internal microphone of

an infected machine to secretly record conversations that occur either over

Skype or in the computer's near vicinity; a module that turns

Bluetooth-enabled computers into a Bluetooth beacon, which scans for other

Bluetooth-enabled devices in the vicinity to siphon names and phone numbers

from their contacts folder; and a module that grabs and stores frequent

screenshots of activity on the machine, such as instant-messaging and email

communications, and sends them via a covert SSL channel to the attackers'

command-and-control servers.




The malware also has a sniffer component that can scan all of the traffic

on an infected machine's local network and collect usernames and password

hashes that are transmitted across the network. The attackers appear to use

this component to hijack administrative accounts and gain high-level

privileges to other machines and parts of the network.




Flame does contain a module named Viper, adding more confusion to the

Wiper/Viper issue, but this component is used to transfer stolen data from

infected machines to command-and-control servers. News reports out of Iran

indicated the Wiper/Viper program that infected the oil ministry was

designed to delete large swaths of data from infected systems.




Kaspersky's researchers examined a system that was destroyed by Wiper/Viper

and found no traces of that malware on it, preventing them from comparing

it to the Flame files. The disk was filled primarily with random trash, and

almost nothing could be recovered from it, Gostev said. "We did not see any

sign of Flame on that disk."




Because Flame is so big, it gets transferred to a system in pieces. The

machine first gets hit with a 6-megabyte component, which contains about

half-a-dozen other compressed modules inside. The main component extracts,

decompresses and decrypts these modules and writes them to various

locations on disk. The number of modules in an infection depends on what

the attackers want to do on a particular machine.




Once the modules are unpacked and loaded, the malware connects to one of

about 80 command-and-control domains to deliver information about the

infected machine to the attackers and await further instruction from them.

The malware contains a hardcoded list of about five domains, but also has

an updatable list, to which the attackers can add new domains if these

others have been taken down or abandoned.




While the malware awaits further instruction, the various modules in it

might take screenshots and sniff the network. The screenshot module grabs

desktop images every 15 seconds when a high-value communication application

is being used, such as instant messaging or Outlook, and once every 60

seconds when other applications are being used.




Although the Flame toolkit does not appear to have been written by the same

programmers who wrote Stuxnet and DuQu, it does share a few interesting

things with Stuxnet.




Stuxnet is believed to have been written through a partnership between

Israel and the United States, and was first launched in June 2009. It is

widely believed to have been designed to sabotage centrifuges used in

Iran's uranium enrichment program. DuQu was an espionage tool discovered on

machines in Iran, Sudan, and elsewhere in 2011 that was designed to steal

documents and other data from machines. Stuxnet and DuQu appeared to have

been built on the same framework, using identical parts and using similar

techniques.




Flame doesn't resemble either of these in framework, design or

functionality.




Stuxnet and DuQu were made of compact and efficient code that was pared

down to its essentials. Flame is 20 megabytes in size, compared to

Stuxnet's 500 kilobytes, and contains a lot of components that are not used

by the code by default, but appear to be there to provide the attackers

with options to turn on post-installation.




"It was obvious DuQu was from the same source as Stuxnet. But no matter how

much we looked for similarities [in Flame], there are zero similarities,"

Gostev said. "Everything is completely different, with the exception of two

specific things."




One of these is an interesting export function in both Stuxnet and Flame,

which may turn out to link the two pieces of malware upon further analysis,

Gostev said. The export function allows the malware to be executed on the

system.




Also, like Stuxnet, Flame has the ability to spread by infecting USB sticks

using the autorun and .lnk vulnerabilities that Stuxnet used. It also uses

the same print spooler vulnerability that Stuxnet used to spread to

computers on a local network. This suggests that the authors of Flame may

have had access to the same menu of exploits that the creators of Stuxnet

used.




Unlike Stuxnet, however, Flame does not replicate automatically by itself.

The spreading mechanisms are turned off by default and must be switched on

by the attackers before the malware will spread. Once it infects a USB

stick inserted into an infected machine, the USB exploit is disabled

immediately.




This is likely intended to control the spread of the malware and lessen the

likelihood that it will be detected. This may also be the attackers'

response to the out-of-control spreading that occurred with Stuxnet and

accelerated the discovery of that malware.




It's also possible the exploits were enabled in early versions of the

malware, and disabled after Stuxnet went public in July 2010 and the .lnk

and print spooler vulnerabilities were patched. Flame was launched prior to

Stuxnet's discovery, and Microsoft patched the .lnk and print spooler

vulnerabilities in August and September 2010. Any malware attempting to use

them now would be detected if the infected machines were running updated

versions of antivirus programs. Flame, in fact, checks for the presence of

updated versions of these programs on a machine and, based on what it

finds, determines if the environment is conducive for using the exploits to

spread.




The researchers say they don't know yet how an initial infection of Flame

occurs on a machine before it starts spreading. The malware has the ability

to infect a fully patched Windows 7 computer, which suggests that there may

be a zero-day exploit in the code that the researchers have not yet found.




The earliest sign of Flame that Kaspersky found on customer systems is a

filename belonging to Flame that popped up on a customer's machine in

Lebanon on Aug. 23, 2010. An internet search on the file's name showed that

security firm Web Root had reported the same filename appearing on a

computer in Iran on Mar. 1, 2010. But online searches for the names of

other unique files found in Flame show that it may have been in the wild

even earlier than this. At least one component of Flame appears to have

popped up on machines in Europe on Dec. 5, 2007 and in Dubai on Apr. 28,

2008.




Kaspersky estimates that Flame has infected about 1,000 machines. The

researchers arrived at this figure by calculating the number of its own

customers who have been infected and extrapolating that to estimate the

number of infected machines belonging to customers of other antivirus

firms.




All of the infections of Kaspersky customers appear to have been targeted

and show no indication that a specific industry, such as the energy

industry, or specific systems, such as industrial control systems, were

singled out. Instead, the researchers believe Flame was designed to be an

all-purpose tool that so far has infected a wide variety of victims. Among

those hit have been individuals, private companies, educational

institutions and government-run organizations.




Researchers say the compilation date of modules in Flame appear to have

been manipulated by the attackers, perhaps in an attempt to thwart

researchers from determining when they were created.




"Whoever created it was careful to mess up the compilation dates in every

single module," Gostev said. "The modules appear to have been compiled in

1994 and 1995, but they're using code that was only released in 2010."




The malware has no kill date, though the operators have the ability to send

a kill module to it if needed. The kill module, named browse32, searches

for every trace of the malware on the system, including stored files full

of screenshots and data stolen by the malware, and eliminates them, picking

up any breadcrumbs that might be left behind.




"When the kill module is activated, there's nothing left whatsoever,"

Gostev said.
---------------------------------------------------------------------------------------------------------------------
10)
A No Confidence Vote For Obamanomics